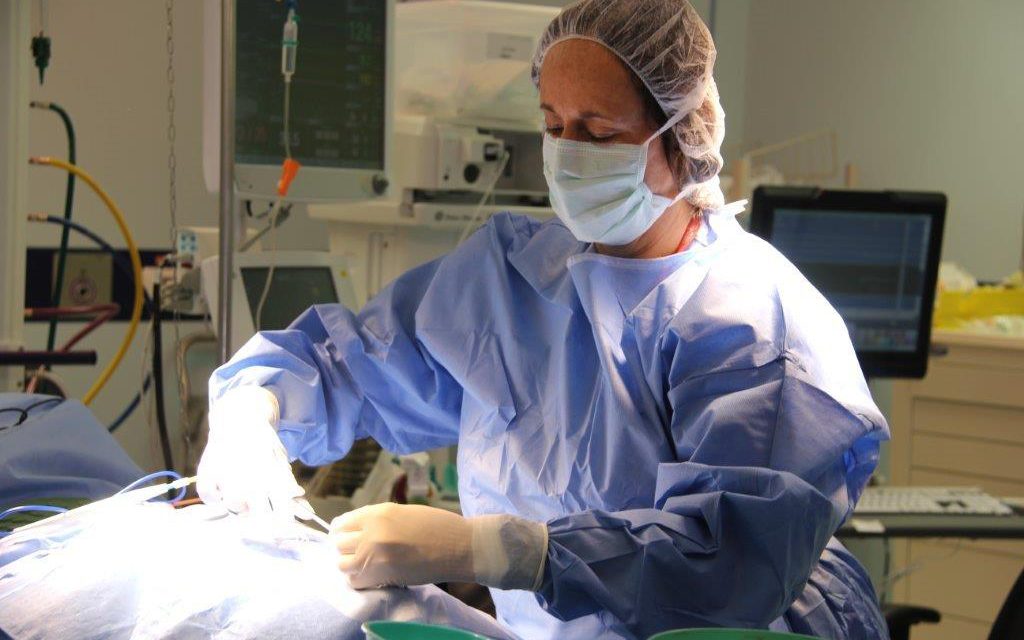 A four-year-old from the Gaza Strip was born deaf and never learned to speak, but he and 15 other children from Gaza and the West Bank regained their hearing thanks to cochlear implant surgery at Hadassah Hospital Ein Kerem.
The children ranged in age from one and a half to 15–the oldest having lost his hearing when he contracted the mumps. "It reminds me of the heartbreaking situation of challenged children 100 years ago," relates Senior Otolaryngologist and Neurosurgeon Dr. Michal Kaufman, head of Hadassah's Cochlear Implant Service.
In the Western world and Israel, a cochlear implant–an electronic medical device that replaces the function of the damaged inner ear–is readily available for children and adults with profound hearing loss. In Gaza and the West Bank, however, it is unavailable.
Bringing the children to Jerusalem for the pre-care, surgery, and after-care was an extensive logistic mission, coordinated with the Palestinian Authority, Israeli government, and Peres Center for Peace. As Dr. Kaufman explains: "Cochlear implants aren't just a matter of surgery. In order to maximize the success of these devices, a child needs to be our patient for a year or two to learn how to use the implant."
In the western world, implant candidates usually arrive with extensive medical records documenting the history of their hearing loss and general health. The children Dr. Kaufman operated on in her marathon of surgeries (seven in one week) often arrived with no medical records at all. This required a workup of their health and auditory histories, followed by radiologic testing for visualization of the cochlear anatomy.
The implant surgery is performed under general anesthesia and generally takes two to three hours. Patients typically return for a follow-up medical appointment one week post-surgery. Two to four weeks following surgery, the children are fitted with the external part of the cochlear implant, called a sound processor. The cochlear implant audiologist uses a computer to adjust each of the individual electrodes to a level that allows the children to best hear sounds and only then turns on the sound processor and they experience the wonderful moment of hearing their first sounds.
Numerous appointments may be needed to adjust the program as patients adapt to hearing sound and practice listening. All of this is done in Jerusalem at Hadassah Hospital, with the costs covered by the Palestinian Authority, foreign donors of the Peres Center for Peace, and the families.
Hadassah's Cochlear Implant Service has treated 800 children and adults, ranging in age from five months to 91 years old.