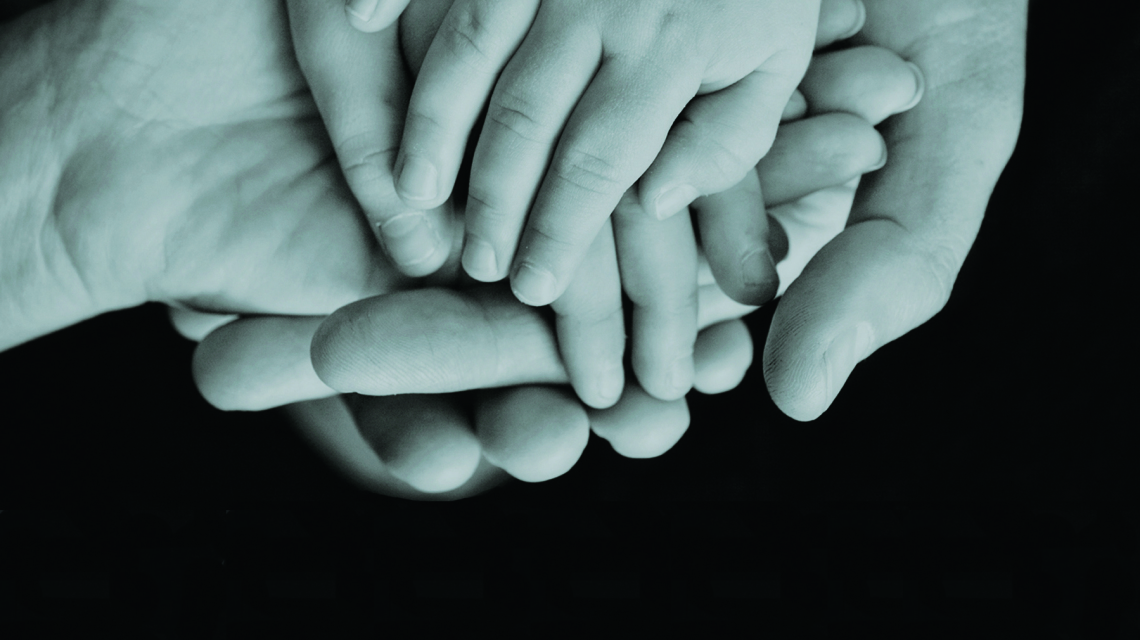 The Power of Healing the World Together
Hadassah International's Mission:
Enhance the image of Israel through the work of the Hadassah Medical Center.
Provide support for the Hadassah Medical Center so that it remains an academic center of excellence for healing, teaching, and research.
Serve as a bridge to nations through medicine.
Founded in 1983, Hadassah International unites people of all faiths and nationalities in their mission to improve lives around the globe through their financial support of the pioneering medical healing, teaching, and research at the Hadassah Medical Center in Jerusalem.
Hadassah International spans five continents and is made up of volunteer men and women who believe that advancement and cooperation in medicine transcend politics, religion, and national boundaries. The universal language of medicine allows Hadassah International to build bridges between nations and help to establish research and clinical ventures between the Hadassah Medical Center and medical institutions around the world.
Hadassah International's Vision:
Supporting the Hadassah Medical Center:
Hadassah International has supporters on 5 continents and 13 active Units who work to raise the visibility of Hadassah worldwide while raising money for the Hospitals. They are engaging in innovative business partnerships, direct solicitation, as well as elegant galas and events to fulfill this goal.
Hadassah International raises funds for HMO exclusively.
In the past 5 years Hadassah International has raised over $37 million.
Since the beginning of the Sarah Wetsman Davidson Hospital Tower campaign, Hadassah International donors have contributed over $45 million.
There are 5 men and 4 women serving as Presidents in our most active units.
Hadassah International is governed by a 9 member international Board of Directors drawn from Hong Kong, Switzerland, Italy, Mexico, Israel, as well as the US.
Hadassah International currently has 14 members on its professional staff.
You can follow our events and successes on our Hadassah International website under News From Our Units.

Supporting and Communications:
Content is provided by the Hadassah International Communications team.

Hadassah International Websites:
Our central Hadassah International English website, www.hadassahinternational.org serves as a detailed resource for news from the Hadassah Medical Center (HMO). Here you can find indexed articles available on every major story that has come out from the Hadassah Hospitals since 2012. It serves as a database on disease treatment and research that Hadassah has excelled in over the years as well as heart-warming patient stories, bridges to peace, and international outreach. We strive to show the world why Hadassah is "More than a Hospital".
From the dropdown on the top bar, you can access all 11 Hadassah International Unit websites in English, French, German, Spanish, Portuguese, and Hebrew. These include Hadassah Australia, Hadassah Belgium, Hadassah Brazil, Canadian Hadassah-WIZO, Hadassah France, Hadassah Germany, Hadassah New Zealand, Hadassah International Israel, Hadassah Latinoamerica, Hadassah Switzerland, Hadassah Panama, and Hadassah United Kingdom.
Hadassah International also sends out a monthly Newsletter in English and Spanish.
Hadassah International Facebook pages:
Many of the Hadassah International Units also run Facebook pages to engage their local populations. We have Facebook pages in 5 languages. The two Facebook pages intended for a wide international audience are in English (Hadassah International) and Spanish (Hadassah Latinoamerica), and each one features a daily posting.

Hadassah International Youtube Channel:
Hadassah International has its own Youtube Channel featuring videos of interest to our international audience. Most videos are in English, some with subtitles in other languages, and some directly in French or German.
Hadassah International is moving forward with innovation and worldwide outreach to promote and support the Hadassah Medical Center.
Hadassah International Board of Directors
Dr. Manno (Micky) Saks, President from Zurich, Switzerland. He graduated as a medical doctor in 1982 at the "Technische Universität" in Munich, Germany. Amidst his residency program, he was granted a scholarship by the German Cancer Society and subsequently spent two years (1984 – 1986) as a Research Fellow at the Division of Gynecologic Oncology at the Jackson Memorial Hospital, University of Miami (Florida). During his stay in Miami, he passed the U.S. medical state examinations and was subsequently licensed as a medical doctor (M.D.). Later he passed the Board Exam in the field of Obstetrics and Gynecology and worked as a senior physician at the University Hospital in Munich. Since moving to Zurich in 2010, Manno Saks has dedicated himself to private asset and wealth management.
Rhoda F. Smolow, Chairwoman, is the National President of Hadassah, the Women's Zionist Organization of America (HWZOA), and Chair of the Hadassah International Board of Directors. Since the beginning of her membership, Smolow has held various leadership roles within Hadassah. In addition to serving on Hadassah's National Board, Smolow is also honored to be a Hadassah Representative to the AZM, The American Zionist Movement
Dr. Karen M. Ezrine, Director, is the HWZOA National Chair for Hadassah International. She has served on the National Board of HWZOA and has had several portfolios. As co-chair of the Hadassah National Physicians Council, she planned and led three Continuing Medical Education Programs in Israel and was the Hadassah representative for the Victor Center for Prevention of Jewish Genetic Diseases. She also has worked with the Women's Health division of HWZOA to develop educational programs.   Most recently, was Vice-Chair of HMO and in 2020 was Chair of HMO.
Dr. Shai Misan, Director and Treasurer of Hadassah International. He is a medical doctor who graduated in Medicine and Surgery at the University of Trieste and is specialized in Emergency and Telemedicine in the United States. Misan earned his Ph.D. in Psychiatry at the Psychiatric Clinic in Trieste with a focus on tele-mental health. Shai Misan has also completed executive management in HBS and LBS. Dr. Misan is an entrepreneur and consultant.
Patricia Levinson, Director, and the Hadassah International Communications Liaison was born in Johannesburg, South Africa. She and her husband, Lionel, moved to Israel in 1966, where she worked in reproductive biochemistry at the Weizmann Institute of Science. In 1970, the Levinson family moved to Schenectady, New York, where Patricia immediately became involved with Hadassah.
Michelle Hubertus, Director, is the National Treasurer and serves on the Executive Committee. Previously Michelle has served as a Henrietta Szold member of the National Board, Hadassah Leadership Fellow, Northern New Jersey Region Membership Coordinator, Millburn Short Hills Chapter President, and numerous committees. Michelle holds an AB degree in Economics and International Affairs from Lafayette College and earned an MBA in Finance from the Stern School of Business at New York University.   Michelle and her husband Jim are Hadassah Founders and proud parents of three resilient children.
Robert Dorfman, Director, and former President, is a lifelong resident of Hong Kong. He serves as the United Israel Appeal Hong Kong Campaign Chairman. Upon completion of his studies abroad, Robert returned to Hong Kong to join the family business, Herald Holdings Ltd, today a publicly listed company quoted on the Hong Kong Stock Exchange.
Rafael Zaga, Director, from Mexico City, Mexico. He has been a Hadassah Mexico volunteer for many years, currently serving as Chairman. Rafael has over 35 years of experience serving in a variety of positions in the textile industry, real estate development, agriculture, and technology. Rafael has held many leadership positions in Mexico, among which: president of the National Chamber of Textile Industry, President of the Central Committee of the Jewish Community, and Secretary-General of the Federation of Industry Chamber. Rafael attended UCLA and ITESM where he earned his MA in Computing Management and later on Harvard University where he earned his BA in Management.
Claudio Bobrow, Director from Sao Paulo, Brazil. He is married and the father of 5 children, majored in Production Engineering at University de São Paulo, back in 1987. Founding partner of Puket. With 170 apparel stores, the brand has become a reference by connecting mothers and children through a product line with a unique and irreverent identity. In 2015 he won the "Sustainability and Social responsibility entrepreneur of the Year" award in New York, by transforming worn socks into blankets distributed to more than 50.000 homeless people. He is part of the team behind the development of the apparel-licensing model for The Coca-Cola Company in Brazil, which became the largest Coca-Cola Licensing program in the world. In 2016, during the Brazilian Olympic Games, organized a trip where 22 Arab and Jewish children from Jerusalem played in the opening game at the football championship.  As a result of the campaign's success, he was invited to meet Pope Francis at the Vatican. Today he is an investor and the CEO of a startup in the field of dental prostheses. Claudio was the president of Keren Hayessod campaign in Brazil, between 2015 and 2017.
Nathalie Dwek, Director from London, UK. Nathalie has consulted for Hadassah International since 2005. She holds an MSc. In Consulting for Change from Oxford University's Said Business School and HEC, Paris, and a post-graduate diploma in psychological and psychiatric anthropology from Brunel University, London. Her work as a change leader centers around creating innovative and sustainable platforms to grow new market segments and partnerships which will strengthen the hospital into the future. Nathalie works collaboratively with teams at HMO and HI across a range of projects. These have added measurable value to the fundraising units around the world.
Hadassah International Executive Director
Jorge Diener
Hadassah International Communications Liasion
Patricia Levinson
"
I like how Hadassah brings together people from different backgrounds, allowing them to see the world from a wider angle while bringing relief to communities and people in need. For me, Hadassah International is like a group of friends, all over the globe, united by a common goal.
Susi Shaked, President, Hadassah Austria
"