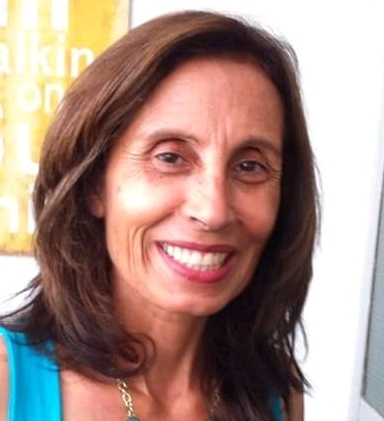 It has taken many years, but Violet Y has transformed herself from a downtrodden woman facing physical and emotional challenges to a proud woman who manages her life and her health in a positive way. Violet attributes a good part of this change to the Hadassah Medical Organization's Linda Joy Pollin Cardiovascular Wellness Center for Women, in particular to cardiologist and center director Dr. Donna Zfat-Zwas.
Violet is 61 years old and recently divorced from a violent partner. She had been living in a state of constant depression and fear. She did not share details of her life with others, nor did she seek help.
The Violet revolution began about eight years ago. Violet volunteered at the Jerusalem Municipality as a coordinator for women's groups. "I remember how I recommended and encouraged women to do comprehensive cardiac tests. I didn't think that the day would come when I would have to worry about my heart too", she says. Then, about five years ago, Violet felt her heart rate increase. When she approached a cardiologist, she was given a prescription. "I did the tests but I did not feel that I was being treated," she says in frustration. "There was no real listening and understanding of what I was going through. It worried me deeply because my father had suffered from a number of heart attacks."
Violet became a patient at the Pollin Center. She insisted on coming to the appointments despite the fact that she now lives in Rishon LeZion, a nearly 80-mile roundtrip. "It may be a cliché," says Violet, "but I immediately felt at home at the center. One thing is certain: I was listened to and cared for."
Violet made the decision to take her health a step further, including the challenge of dealing with her weight. "I'm grateful to everyone at the center. They taught me to take care of my body and mind, and 'to get myself together.' "
After many years, Violet is filled with positive thoughts about the future. "Dr. Donna and I have a kind of 'health contract.' If I break it, I will pay," says Violet with a big smile.