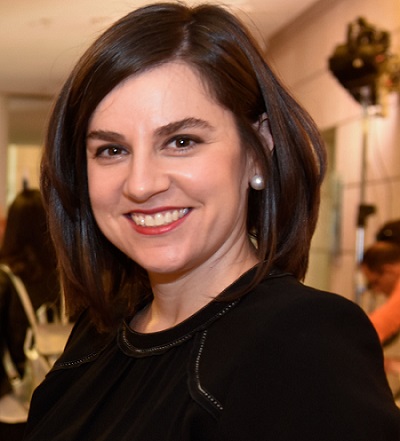 Letter from Melissa Kaplan, Executive Director of Hadassah International
Dear Hadassah International Community,
I have just returned from an extraordinary week in Jerusalem. From the Opening Ceremony of the OR's, to the announcement of Prof. Karussis' groundbreaking news in the treatment of ALS, it has been an amazing week for the Hadassah Medical Organization and all of its supporters around the world.
It was a very special time to be in Jerusalem with Prof. Zeev Rothstein, the new Director General of Hadassah Medical Organization, and Ellen Hershkin, the new President of Hadassah, the Women's Zionist Organization of America (HWZOA).
This week, I was also privileged to witness the opening photography exhibition of Mohamod Abdeen, an 18 year-old patient of HMO's Center for Children with Chronic Diseases.  The exhibition was held in the entrance of our hospital at Mt. Scopus with Mohamod surrounded by Hadassah Staff who helped facilitate his talents, and a proud cadre of his family and friends.  Mohamod has been a patient of the HMO Pediatric department for 18 years.
The exhibition took place the same day the ALS announcement was released. For me, it embodied the critical aspect of our mission: medicine as a bridge to peace.  Within 24 hours in Jerusalem, the Opening of the OR's, the ALS announcement and this exquisite exhibition took place, highlighting the healing, teaching, and research that makes our medical institution so very unique.
I am so proud about what we do at Hadassah. Please join me in supporting Hadassah by considering a gift that will save lives and support the research that will benefit people around the world.
Please see the January Hadassah International Newsletter for the most updated news. If you are not yet a subscriber, please go to Subscribe and sign up to receive this wonderfully informative newsletter each month.
My best wishes for a most prosperous 2016 filled with peace and love,
Melissa Kaplan
Executive Director, Hadassah International