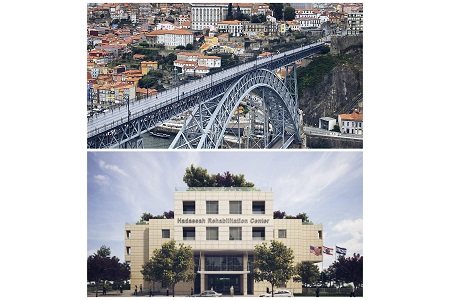 In a July 22 Times of Israel blog, Jorge Diener, executive director of Hadassah International (HI), shares his thoughts on the falling and rebuilding that characterizes life.
As he writes, "Hadassah, historically, has stood as a symbol of bridging among nations. In lands where links were broken, where the cry of the falling could not be heard, we bring back the sounds of healing."
Diener describes the feelings he experienced during his recent trip to Portugal and Spain as part of an outreach program to connect the Hadassah Medical Center to new supporters in Europe and to set the groundwork for collaborations between Hadassah and European countries.