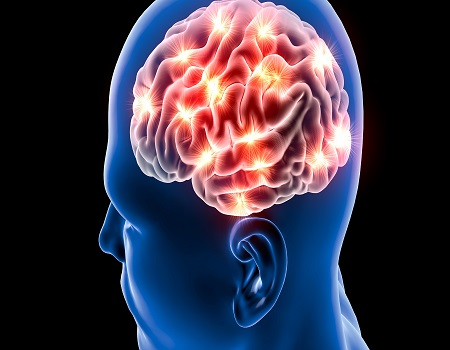 The Hadassah Medical Center, through its subsidiary SRY, has contracted to be the sole Israeli agent for General Electric to produce Vizamyl, the company's new radioactive imaging agent to detect, at an early stage, amyloid plaque, which has been linked to the development of Alzheimer's disease.
"Finding that a patient does not have plaque allows neurologists to rule out a diagnosis of Alzheimer's," relates Prof. Eyal Mishani, head of Research and Development at Hadassah and its Cyclotron Radiochemistry Unit within the Nuclear Medicine Institute.
"The presence of plaque in the brain," he explains, "means that you are at risk for Alzheimer's. In that case, you can investigate activities that might mitigate the process or, if the process is unstoppable, make more informed life plans."
Finding plaque isn't an absolute diagnosis of Alzheimer's. Although moderate density and frequency of plaque deposits have been shown to be present in patients with Alzheimer's disease, according to GE, this plaque "may also be present in patients with other types of neurologic conditions, as well as in older people with normal cognition."
Vizamyl is used in conjunction with Positron Emission Tomography (PET) to reveal the density of plaque. Some individuals being tested may have already experienced cognitive decline. Others with a family history of Alzheimer's may wish to identify their status. Although Vizamyl has already been successfully tested in clinical trials for safety and effectively highlighting plaque, the test isn't yet covered by Israeli health insurance. It costs about 7,000 shekels, out of pocket.
The new imaging agent will also enable physicians to compare a patient's plaque density at the beginning versus the end of a treatment regimen, providing data as to the treatment's success during clinical trials.