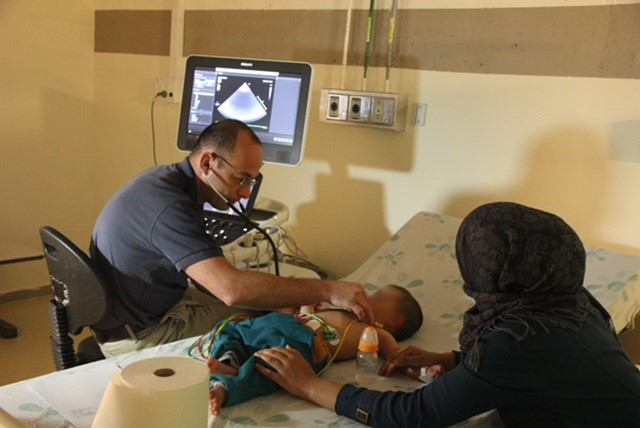 "We can help your daughter," Hadassah Medical Center Senior Pediatric Cardiologist Dr. Julius Golender told the woman who was lovingly holding the baby with a hole in the wall of her heart.
The "mom" didn't correct him, but as it turned out, she was the child's aunt—not the mother. Although this aunt had raised the baby as her own, the circumstance created a complication: the aunt did not have the authority to sign the permission forms for the surgery.
Everything had to stop, but Hadassah's surgical team was not about to give up because of this obstacle. An Arabic-speaking Israel Defense Forces soldier was dispatched to Syria to bring the father to Israel so he could approve the surgery. After Hadassah's doctors explained the procedure to him via Skype, he signed the forms. The surgery went forward and proved successful!
When the baby's birth mother and father decided to divorce, the mother had left the baby with the father, who moved in with his brother's family. At the time, the brother's wife–the aunt–was five months pregnant with her fifth child. "Everyone here knows that the Israelis do the complicated surgeries we don't have in Syria," relates the aunt. "I wanted to save this poor baby who saw me as her mom." 
Thanks to Dr. Eldad Erez, Hadassah's pediatric cardiothoracic surgeon, the aunt's dream came to fruition. The baby's heart abnormality, ventricular septal defect (VSD), had been fixed. "I can already see a huge difference," said the aunt. The baby was already sitting up and smiling.
Read more about the life-changing repair of the hearts of Syrian children at Hadassah.