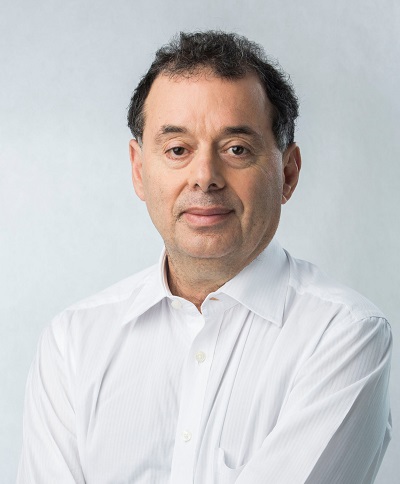 Hadassah International is proud to announce that Luis Stuhlberger from Brazil is the first person outside of the USA to become a sponsor of one of the Chagall windows at the Hadassah Medical Center, Ein Kerem This $1m gift to Hadassah will allow his name to be associated with the beautiful Issachar window painted by Marc Chagall, and the gift is earmarked for the Sarah Wetsman Davison Hospital Tower.
Luis Stuhlberger is considered by the New York Times to be a Brazil Hedge Fund Star, where he is the most successful Hedge Fund owner and CEO with average returns in the last 20 years over 20 %. He started his career at Hedging-Griffo in 1981 as a commodities and futures market trader. In 1985, he became director of the Hedging Griffo brokerage firm. In 1992, he set up the asset management business and the Verde family of funds, which includes some of the oldest and largest hedge funds in Brazil. Credit Suisse bought Mr. Stuhlberger's firm, Hedging-Griffo, in 2006. When his non-compete clause ended in 2014, and Mr. Stuhlberger became independent again, the Swiss bank bought a minority stake in his new firm, Verde Asset Management. Mr Stulberger graduated in Civil Engineering from the Polytechnic School of the University of São Paulo (POLI – USP) and has a Masters in Administration from the São Paulo School of Business Administration (EAESP – FGV).
See http://www.nytimes.com/2015/11/27/business/dealbook/brazil-hedge-fund-star-looks-elsewhere-for-his-next-big-bet.html?_r=0
Mr. Stulberger will be honored by Hadassah in special ceremonies in New York, São Paulo and Jerusalem.
When she heard the news, Ellen Hershkin, President of Hadassah, the Women's Zionist Organization of America (HWZOA) congratulated Hadassah International, and stated "May the last two Chagall Windows find sponsors in the very near future – – and give us the opportunity to celebrate not only the windows, but the diversity of the twelve tribes they represent and the diversity that is encompassed by HWZOA and HI."