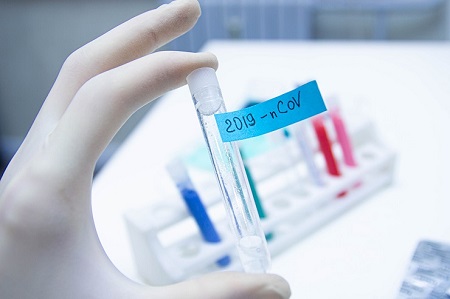 Top of the news today is that the Ministry of Health's Central Laboratory, located at Sheba Hospital has been shut down as the Assistant Head of the Department was diagnosed with COVID-19. The Ministry of Health was in touch with Prof. Dana Wolf, Head of the Clinical Virology Laboratory at Hadassah, and asked that Hadassah replace the Central Laboratory of the State of Israel. Hadassah immediately responded to the request. We have recruited the assistance of all of our scientists and laboratory workers to fill the void left by the Central Laboratory of the State of Israel.
We have recruited volunteers, mainly doctoral students from the sciences, who will work three shifts a day (including nights and weekends) to double and even triple the number of tests we can perform.
Until yesterday, the Central Laboratory performed approximately 480 tests a day. We are trying to close the gap that has been created. To reach this goal, this morning a new robot was put into operation, in addition to PCR (polymerase chain reaction) equipment, needed for the tests, which was recruited from research laboratories. With the assistance of The Hebrew University of Jerusalem, a new area was built to collect the biological materials and then process and neutralize them through automatic systems.
Hadassah once again turned to the Ministry of Health with a request to expand screening in the general population and perform a minimum of 25,000 tests a day to minimize the possibility that home quarantine will cause coronavirus infected individuals to infect their family members, as well as to minimize its infiltration into the medical systems or other sensitive security systems.