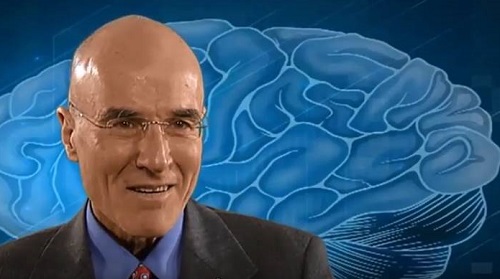 Prof. Yoram Yovell, renowned Israeli psychiatrist and neurobiologist, will soon be joining the Hadassah Medical Organization's "brain medicine branch," which includes the departments of psychiatry, neurology, and neurosurgery and is under the direction of Prof. Tamir Ben-Hur.
A graduate of the MD-PhD program of the Hebrew University-Hadassah School of Medicine and the Department of Neurobiology of the Weizmann Institute of Science, Prof. Yovell was a visiting doctoral student at the Columbia University laboratory of Prof. Eric Kandel, recipient of the Nobel Prize in Medicine. He completed his residency training in psychiatry at Columbia University and his psychoanalytic training at the Columbia University Center for Psychoanalytic Training and Research.
Prof. Yovell's current areas of research include the pharmacological treatment of suicidality and the neurobiology of memory disturbances following psychological trauma. A founding member of the International Neuropsychoanalysis Society, Prof. Yovell served as editor of its journal, Neuropsychoanalysis.
Prof. Yovell has published two Hebrew best-selling books about the interface between psychotherapy and the neurosciences, and is the host of an award-winning interview program on Israeli TV where politicians, writers, and performing artists talk about the relationship between their biographies and their work. He is a popular public speaker for numerous academic and commercial conferences and lectures in English or Hebrew about topics such as positive psychology and the pursuit of happiness, the neurobiology and psychology of love, and the biology of emotions.
"Prof. Yoram will be an important addition to our boundary-breaking achievements, working with excellent staff members who are bringing the fields of neurology, neurosurgery, and psychiatry to new heights in Israel and the world," relates Hadassah Director General Zeev Rotstein. "His rich experience, combined with his sensitivity and his psychoanalytic depth and precision, will certainly enrich the Brain Medicine team."