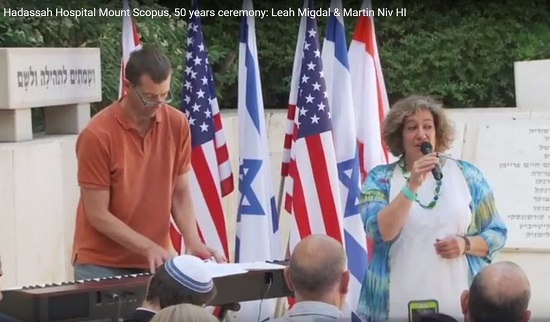 During the special Hadassah ceremony marking the 50th Anniversary of the Reunification of Jerusalem and the return of the Hadassah Hospital on Mount Scopus, Hadassah Mount Scopus physiotherapists singer Leah Migdal and accompanist Martin Niv led the audience in an emotional rendition of Jerusalem of Gold, the song by Naomi Shemer, written before the Six Day War, which became a national hymn and the symbol of the importance of Jerusalem to all those who laid their lives on the line for Israel during the war.
They also performed the anthem of Mount Scopus, M'al Pisgat Har Hatzofim, including a stanza calling for unity within those who live in Israel.
Here you can hear the singing of Jerusalem of Gold.