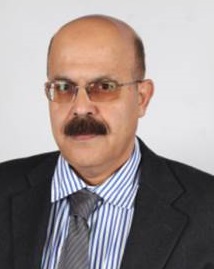 A Phase IIa clinical trial with a medicine to treat ischemic stroke has begun at the Hadassah University Medical Center, based on the research of Prof. Abd Al-Roof Higazi, head of the Department of Clinical Biochemistry at Hadassah Hospital Ein-Kerem.
The safety and clinical effectiveness of THR-18, a product of Thrombotech, will be tested on patients with ischemic stroke in seven medical centers throughout Europe, India, and Israel. Thrombotech Technologies Ltd. is a Portfolio Company of Clal Biotechnology Industries Ltd., Israel's largest active life sciences investment company, and Hadasit Bio-Holdings Ltd., a publicly traded subsidiary of Hadasit, Hadassah's technology transfer company, with biotech products all based on intellectual property developed and owned by the Hadassah University Medical Center.
Approximately 25 patients will be divided into three groups. One group will receive the currently used medication for treating ischemic stroke–tPA–and the other two groups will be treated with THR-18, in two different doses, in combination with tPA. Plans are for an evaluation of the trial to be completed within a year.