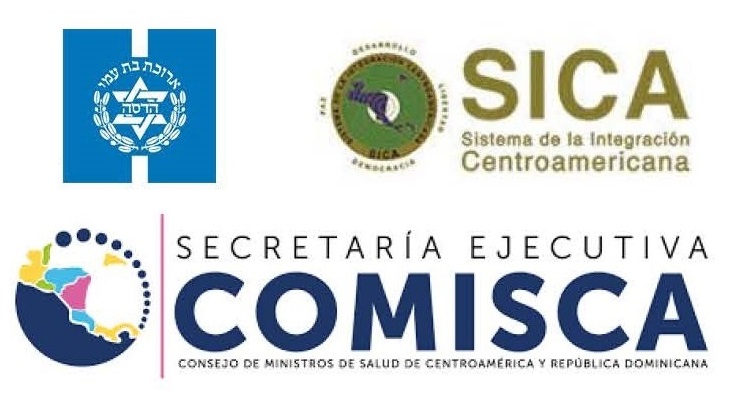 COMISCA, Hadassah Medical Organization, and Hadassah International are proud to announce that a formal ceremony marking the inauguration of the agreement will be held virtually on January 19th, 2022 at 5:30 pm Israel time, 10:30 am EST.
COMISCA, The Council of Ministries of Health of Central America and the Dominican Republic, an organization that brings together the Governmental Ministries of Health of eight countries, including Belize, Guatemala, Honduras, El Salvador, Nicaragua, Costa Rica, Panama, and the Dominican Republic, has reached out to the Hadassah hospitals in Jerusalem, Israel, seeking mutual collaborations and an exchange of ideas on a number of medical issues.
For the past two years, Hadassah International has been facilitating informational webinars and interventions that have allowed countries and communities around the world to gain access to the medical expertise of the Hadassah hospitals, particularly in the area of COVID-19. This has included a mission to Argentina which resulted in collaborations in several medical arenas.
Following the success of these activities, COMISCA approached Hadassah International and indicated that it was interested in signing a Memorandum of Understanding that would facilitate an agreement on mutual medical collaborations that include:
An exchange of knowledge
The promotion of internships and exchanges of medical students
Access to professional resources through the Hadassah Health Network in Latin America
The development of joint medical research projects, including clinical trials on health issues of epidemiological importance that respond to public health problems of interest to both parties.
Signatories to the agreement are Prof. Yoram Weiss, Acting Director-General, Hadassah Medical Organization, and Dr. Alejandra Acuña Navarro, Executive Secretariat of the Council of Ministers of Health of Central America and the Dominican Republic (SE-COMISCA).
Representatives from all eight countries, COMISCA, the Hadassah Medical Organization, and Hadassah International will participate in the virtual inauguration ceremony recognizing this partnership.
For the link to this historic ceremony, please click here.
Media contact: