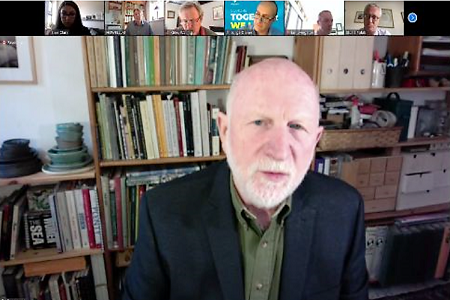 Conservative Friends of Israel (CFI) in the UK hosted Israel's leading expert on infectious diseases Professor Allon Moses in an online briefing about COVID-19 on Thursday, chaired by CFI Vice-Chairman John Howell MP OBE. Professor Allon was previously the President of the Israel Society for Infectious Diseases and is Director of the Department for Microbiology and Infectious Diseases at the Hadassah Medical Centre.
After Professor Moses's briefing, Conservative parliamentarians asked questions about the disease, lockdown, and face masks in a Q&A.
Among parliamentarians to attend the briefing included CFI Parliamentary Chairmen Rt. Hon. Stephen Crabb MP and Rt. Hon. Lord Pickles, CFI Honorary President Lord Polak CBE, Nicola Richards MP, Miriam Cates MP, James Morris MP, Tim Loughton MP, Giles Watling MP, and Lord Livingston.
Professor Allon spoke about the response of Israel to combat COVID-19 as well as the efforts of governments around the world, emphasizing that the pandemic raises a multitude of social, political, and economic questions. Click here to watch the briefing.