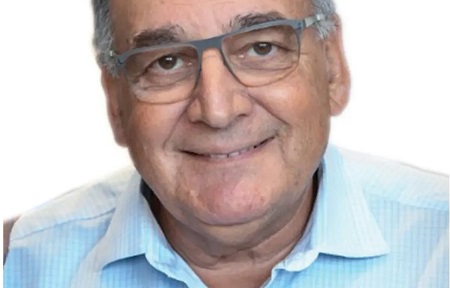 "We are not enemies, I just have a different opinion," the Hadassah Hospital chief said.
The Director-General of the Hadassah Hospital, Prof. Zeev Rotstein, has been leading the charge in innovative ideas on how to fight the coronavirus in Israel and has not been reticent in letting his views be known. Prof. Rotstein's beliefs and actions have placed Hadassah at the forefront of treatment, testing, and research of COVID-19 in Israel.
Often butting heads with the Israeli bureaucracy, he put several measures in place that have permitted Hadassah to move ahead and handle issues like how to isolate COVID-19 patients (by using a dedicated building separate from the rest of the hospital patients), making sure that the entire staff felt safe by testing them every 5 days, and instituting innovative testing protocols that allowed Hadassah to take over testing in Jerusalem when the Israeli central labs were shut down due to the lab technicians contracting COOVID-19.
Read this fascinating Jerusalem Post article on how Prof. Rotstein continues to make a difference in treating COVID-19 in Israel and making sure that Hadassah is ready for the anticipated second wave of COVID_19 patients.