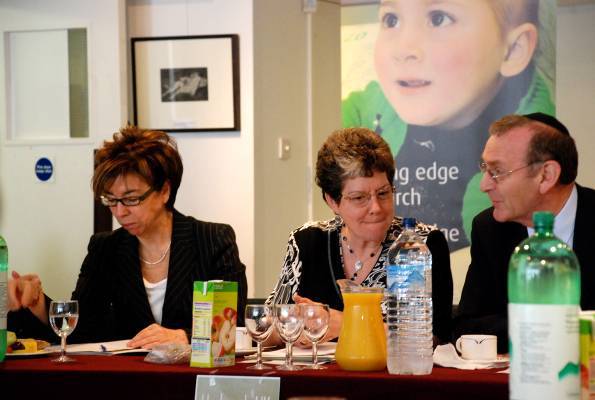 Hadassah United Kingdom hosted the newly elected Deputy Mayor of Jerusalem, Naomi Tsur, on June 19, when she made a special stop in London to speak to Hadassah supporters about her plans to achieve sustainable growth for Jerusalem through economic viability for all. Calling Hadassah "a catalyst for tolerance and understanding in Jerusalem and the entire country," she went on to suggest that Hadassah is proving a huge asset in the city's advancement.
Tsur is the government's top environmentalist, holding the portfolio for Planning, Preservation, and the Environment. Commenting on the Hadassah Medical Center, Tsur noted that whereas many institutions in Jerusalem isolate themselves from society and remain disconnected from the city, Hadassah contributes to the community in a plethora of ways. A champion of all religions and resident groups in the municipality of greater Jerusalem, Tsur favors uniting everyone through economic viability. "A city must belong to its residents, rather than its residents belonging to the city," she says.
In a world fraught with tension, Tsur added, Hadassah has always worked in the midst of wars and conflicts. Nevertheless, she notes, "Only optimism seeps through the doors of the hospital, countering the negative depictions of Israeli society in the media today."
Tsur stopped in England on her way home from a conference in Edmonton, Canada on "creating sustainable environments in cities," attended by representatives of 1200 cities.
For more information, contact uk.office@hadassah.org.