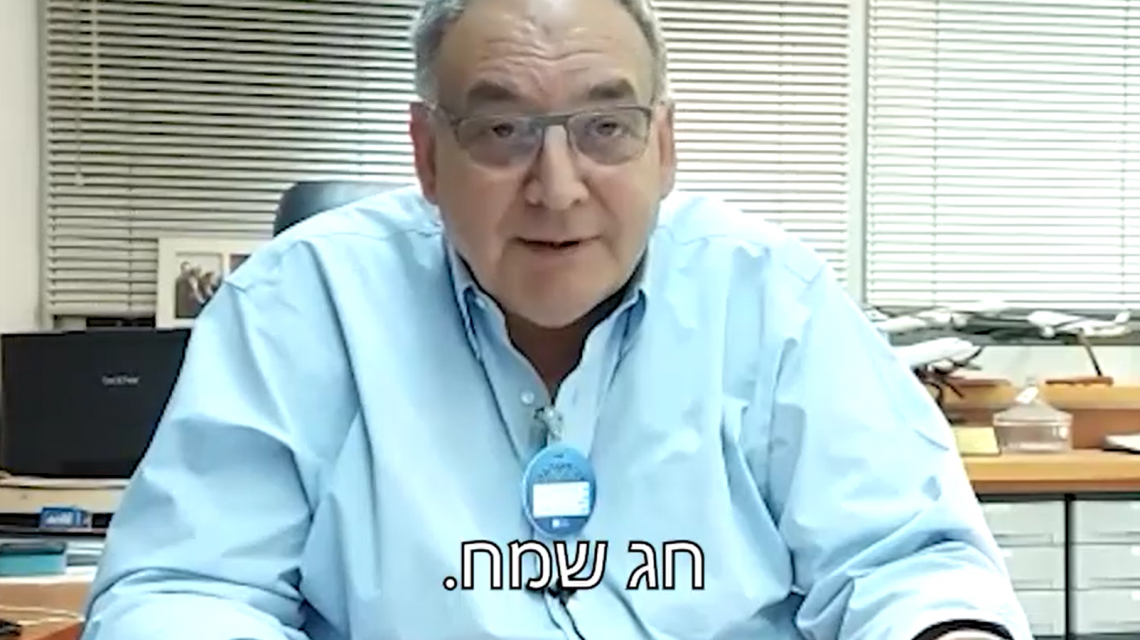 As part of its campaign, "COVID-19, Together We Live," Hadassah International held a global leadership zoom call, April 6, giving Hadassah Medical Center Director-General Prof. Zeev Rotstein a vehicle to update HI supporters.
Prof. Rotstein emphasized that Hadassah is a pioneer on the front lines of the war against the coronavirus, with over 100 COVID-19 patients now at the hospital. Hadassah, he reported, is the first and only hospital in the country to test all its health care workers for COVID-19. Each health care worker is tested every five days.
After the first round of testing, 1.5 percent tested positive. Of those, the majority were asymptomatic. "Had we not discovered this in time," Prof. Rotstein explained, "it would have paralyzed the hospital." Prof. Rotstein noted also that two people who tested negative initially were found to be positive for the coronavirus when tested a second time.
Addressing the morale of Hadassah's health care teams, Prof. Rotstein said that "our health care workers feel cared for because Hadassah is testing them to protect them. We are also giving them personal protective equipment (PPE)." Prof. Rotstein related that "there is no shortage of protective gear, partly thanks to the help of Alibaba, which sent PPE from China." He also noted that the absentee rate among the staff has dropped substantially.
As for the patients, Prof. Rotstein reported that all are being presented with a gift packet of masks, gloves, and hand sanitizer.
Research is in progress at Hadassah to find effective treatments for coronavirus patients, Prof. Rotstein reported. For example, Avigan, manufactured by the Japanese company Fujifilm and proven effective in helping some COVID-19 patients in Japan, is being tested on severely ill coronavirus patients at Hadassah through a scientifically conducted clinical trial.
The hospital is also accumulating and analyzing antibodies from coronavirus patients who have recovered. The goal is to give these antibodies, via a plasma infusion, to severely ill coronavirus patients. SEE UPDATE ABOUT THIS NEW CLINICAL TRIAL. "Hadassah to Launch Clinical Trials of a Serum to Fight COVID-19."
In addition to its innovations within the hospital setting, Hadassah has been going into the community, Prof. Rotstein said, to test residents in densely populated neighborhoods and in nursing homes (what he has designated as "red areas"). Prof. Rotstein said that 30 percent of the people in those areas tested positive for the coronavirus. This contrasts with the rate in "green areas," where only one person per thousand tested positive.
"We are one motivated team!" Prof. Rotstein said.