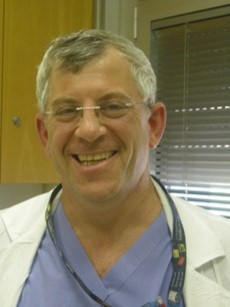 Seventeen years ago, a young woman was diagnosed with Hodgkin's lymphoma. Before receiving treatment that would put the possibility of future pregnancy in jeopardy, she had one of her ovaries removed and frozen.
Recently, approaching age 40, the young woman we can call Tal came to see Hadassah Medical Organization's head of Ovum Donation and Egg Preservation Prof. Ariel Revel with the hopes of becoming pregnant. First, Tal's frozen ovary had to be checked to make sure it was cancer free so that it couldn't reintroduce the disease into her body. Thankfully, the tests came back clean.
Then, ten slivers of her frozen ovary were transplanted into Tal at the site of the removed ovary, using a method of micro-organ ovarian transplant invented by a colleague at the Hebrew University, Prof. Edourdo Mitran. Eggs were removed from the transplanted ovaries and fertilized in the laboratory with donor sperm. With the combination of science and Hadassah expertise, Tal became pregnant and is expecting to deliver her baby shortly—at Hadassah.