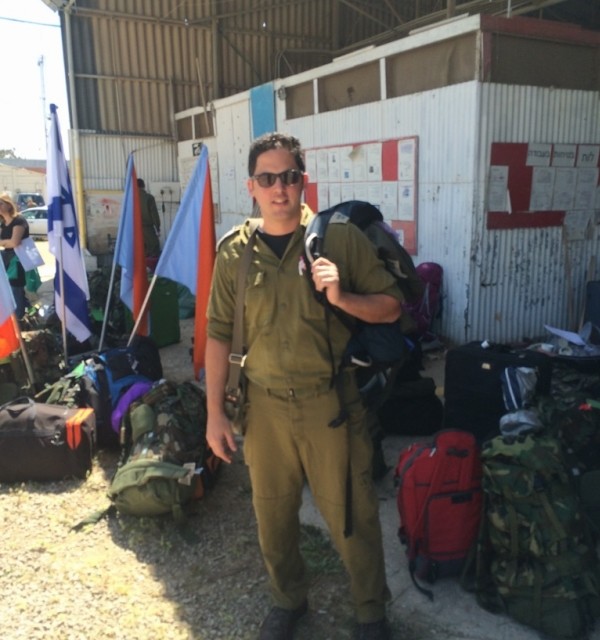 Dr. Uri Ilan, 36, a Hadassah-educated pediatrician, married to dentist Dr. Lilach Ilan and father for two, Geva 3, Navo, 9 months. He is leaving today with the IDF mission.  "I'm going with a sense of mission, but with a fair amount of anxiety about the chaos we will find and the continued unstable conditions. We anticipate a lot of need for surgery, post-surgical care, fighting infection. As a Hadassah doctor I'm proud to be continuing our long tradition of serving abroad." Said Prof. Eitan Kerem: "Dr. Ilan is part of the young generation of doctors at Hadassah on whom we are building the future."
Also going is Dr. Yuval Meroz, an anesthesiologist and critical care expert who was well-known last summer for flying from Gaza with soldiers from Defensive Edge.
Perhaps going is Dr. Shree Krishna Kashichawa, a resident in orthopedics. Dr. Kashichawa is from the Kathmando valley and came to Hadassah after studying in medical school in China.
He speaks Nepalese, an obvious advantage. Although he does not serve in the IDF, he is being considered for the mission. "I'm eager to go, " he said to Israel TV's Channel 2, and hope to find all my family well. His parents and five married siblings live in the area of the earthquake. He managed to get through to them Saturday, but phone and internet connections are unstable.