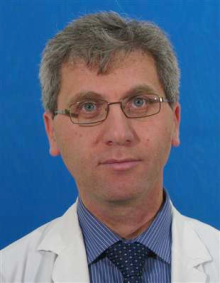 Dr. Rifaat Safadi, head of the Hadassah Medical Organization's Liver Unit, in its Institute of Gastroenterology and Liver Diseases, is collaborating with Can-Fite BioPharma Ltd. to explore further the healing effects of a new drug that has proven in preclinical studies to mitigate inflammatory diseases of the liver, such as NASH (non-alcoholic steatohepatitis).
The new drug called Namodenoson, Dr. Safadi says, "is unique among today's NASH drugs under development due to its excellent safety profile and the positive effect on steatosis (accumulation of fat in the liver), inflammation, and fibrosis (liver scarring, which results from dying of liver cells, also referred to as ballooning)."  Improvement in these parameters translates into a significant anti-NASH effect.
Namodenoson has been granted Orphan Drug Designation in the United States and Europe and Fast Track Designation as a second-line treatment for hepatocellular cancer by the United States Food and Drug Administration. It has the potential to be effective in treating other cancers, including colon and prostate cancer, as well as melanoma.
Can-Fite has initiated enrollment for a Phase II study with Namodenoson in NASH and NAFLD (non-alcoholic fatty liver disease) patients who show evidence of active inflammation. The focus will be on measuring the drug's anti-inflammatory effect and its success in reducing fat in the liver.
A prolific researcher, renowned for his work with NASH, Dr. Safadi is also a member of Can-Fite's Clinical Advisory Board. "We are privileged to work with Dr. Safadi to further study and advance the drug's mechanism of action," notes Pnina Fishman, PhD, Founder and Chief Executive Officer of Can-Fite.