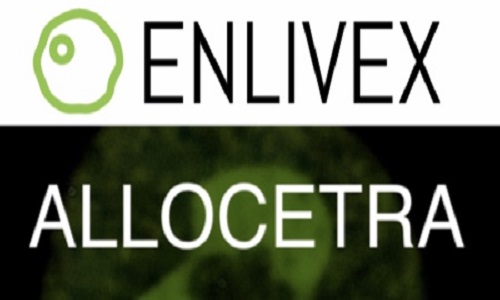 Enlivex, the Israeli biomedical company, has reported "positive top-line results" for its Phase II clinical trial of Allocetra™ to treat COVID-19. The study, led by Prof. Vernon van Heerden, head of Hadassah Hospital Ein Kerem's General Intensive Care Unit, revealed that 14 out of the 16 patients (87.5 percent) of Phase II "recovered and were discharged from the hospital after an average of  5.3 days following Allocetra™ administration." The 5.3 days was based on an average of 4.2 days for the nine severely ill patients and 7.2 days for the seven critically ill patients. Also, 19 out of the 21 patients (90.5 percent) of Phase II + Ib recovered and were discharged from the hospital by day-28.
Allocetra™, which restores balance to the immune system, is based on the research of Prof. Dror Mevorach, head of internal medicine at Hadassah and chief scientific and medical officer of Enlivex.
Prof. van Heerden comments, "The results we have seen from the COVID-19 patients treated to date with Allocetra™ are exciting. The Phase II patients who have been discharged from the hospital are currently healthy. We believe that these compelling results have demonstrated the safety and efficacy of Allocetra™ in these complicated patients, highlighting the potential of Enlivex's product candidate to benefit severely and critically ill COVID-19 patients, as well as others suffering from cytokine storms and organ dysfunctions across various clinical indications."
Enlivex reports that the "majority of patients treated in both the Phase Ib and Phase II studies had pre-existing risk factors such as male gender, obesity, and hypertension."  At day 28 post-Allocetra™  treatment, marking the end of the trials' patient follow-up period, the mortality rate was zero.
Oren Hershkovitz, chief executive officer of Enlivex, comments, "We believe that Allocetra™, if approved, could potentially cover the void that currently exists for the treatment of severe and critical COVID-19 patients. COVID-19 vaccines are game-changers in the fight against the pandemic, yet with various surveys demonstrating that 25 to 32 percent of the population in the US and major European countries is unwilling to get vaccinated, and concerns surrounding various mutant strains of the SARS-CoV-2 virus, our commercial model estimates continued demand for the treatment of severe and critical COVID-19 patients for years to come."
In Phase III trials beginning now, the drug will be administered to more than 100 patients.
Read more about Allocetra™ in The Wall Street Journal.
Be a part of this success and join HI's Benefit with invited guests: