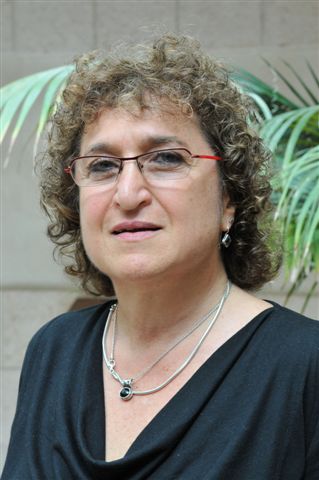 Estelle Rubinstein, Deputy Director of the Hadassah Medical Center's Department of Social Work, has been named Director, succeeding Rita Avramov, who is retiring after a 42-year career at Hadassah–12 of them as head of the Department.
During the past decade, as Deputy Director, Ms. Rubinstein supervised social workers in Hadassah's medical and surgical departments and the departments of hemato-oncology and pediatrics. Simultaneously, Ms. Rubinstein worked in Hadassah's AIDS Center, where she trained and supervised social workers and conducted seminars for professionals on HIV/AIDS. She has also been serving as a member of the team that treats children with HIV/AIDS in Ethiopia and at Hadassah.
Additionally, for the past ten years, Ms. Rubinstein was a team leader for social workers dealing with mass casualty events and emergency room patients as well as coordinator of long-term care for the hospitalized injured.
Mrs. Rubinstein is frequently called upon to share her insights and clinical experiences at professional conferences in Israel and abroad. A native of South Africa, Ms. Rubinstein holds both a bachelor of arts degree and a master's degree from the Hebrew University's Baerwald School of Social Work.