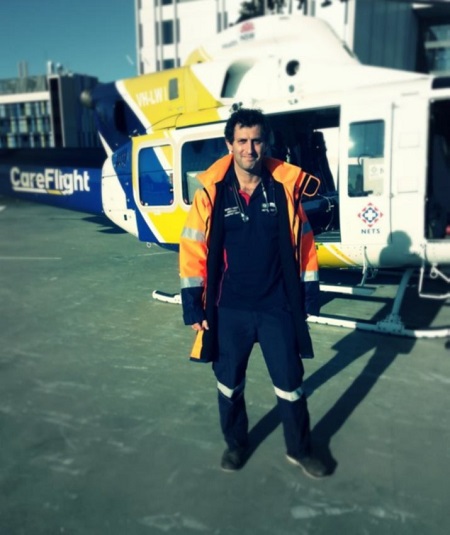 Dr. Saar Hashavya, a Hadassah pediatric intensive care physician, took a one-year pediatric emergency medicine (PEM) fellowship in Sydney, Australia and subsequently shared his expertise by teaching a pediatric emergency medicine course in Addis Ababa, Ethiopia.
As Dr. Hashavya explains: "The need for the PEM training in Sydney was the result of a shortage in skilled PEM physicians at the Hadassah Medical Center and my desire to assimilate different approaches, protocols, and skills based on Australian teaching."
In addition to the skills he gained, Dr. Hashavya reports that, through this fellowship, he forged a warm, fruitful, long-lasting bond between the Hadassah Medical Center and Sydney Children's Hospital."
This past November, Dr. Hashavya taught his first introductory course in Ethiopia, with the goal of providing pediatricians, adult emergency medicine physicians, and other health care professionals with the fundamentals of pediatric emergency medicine. Aside from pre-course reading and oral presentations, the course included skills workshops and scenario simulations.
Each course, lasting four to five days, included 12-14 students, who had a basic knowledge of pediatrics and pediatric advanced life support, as well as experience in providing pediatric primary care. The course was supported by the Israeli Ministry of Foreign Affairs and the United Nations. Because of its success, Dr. Hashavya reports, "future training in other countries is now being discussed."