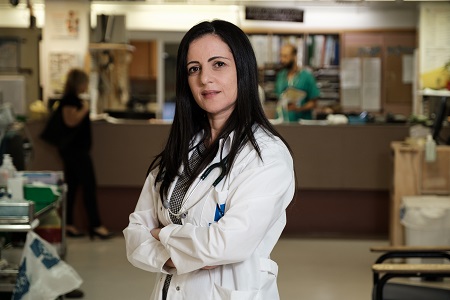 "Our society needs to heal. We are mixed, and this is what makes us beautiful and special. But we need to focus on what we have in common, not on our differences. We have to think about our shared destiny."
This is the hope of Dr. Shaden Salameh-Youssef, currently the director of the Emergency Medicine Department at Hadassah Hospital Mount Scopus and the first Arab woman to head an ER in Israel. She is convinced that medical professionals can serve as an example and inspire all of society to come together.
"We are here, all together, Jews and Arabs, of all religions, working, showing up for every medical emergency and leaving everything behind to take care of the sick," Dr. Salameh-Youssef said. "We can be a light, a candle shining in the darkness."
Read the Jerusalem Post interview of Dr. Salameh-Youssef here.