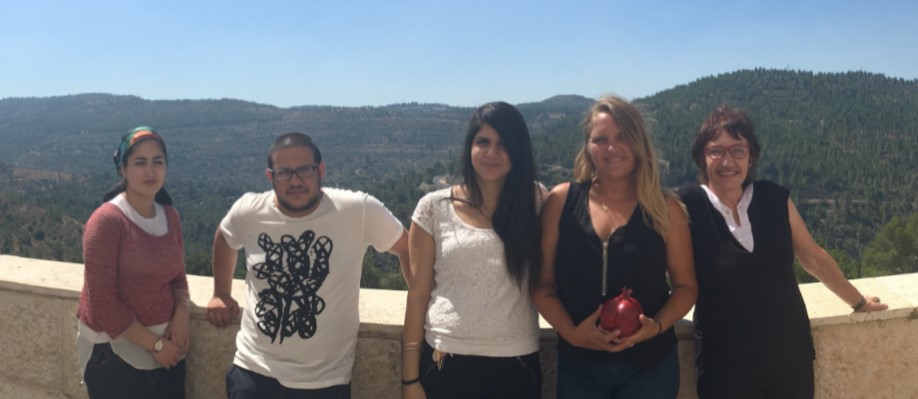 Granalix BioTechnologies, whose founder and Chief Executive Officer is Hadassah Medical Organization Experimental Neurologist Prof. Ruth Gabizon, has launched a food supplement containing pomegranate oil that has proven to protect against neurodegenerative diseases in pre-clinical models. 
Called GranaGard™, the supplement is a submicron Pomegranate Seed Oil (PSO) emulsion, and is an innovative formulation of one of the strongest natural antioxidants, Punicic acid (an Omega 5 lipid). The patented formulation has been shown to delay disease onset and prevent neuronal death in a model of genetic prion disease (a neurodegenerative disease caused by a mutation that leads to misfolded prion proteins which, in turn, kill off normal brain cells). The formulation also has been shown to reduce disease burden in a mouse model of Multiple Sclerosis. In both models, there was no evidence of toxicity after long-term administration.
As Prof. Gabizon explains: "Reactive oxygen species (ROS) are chemically active molecules that can lead to significant damage to cells, particularly in the central nervous system (CNS). It is therefore widely accepted that this chemical agent contributes to chronic inflammation and neurodegenerative diseases. While antioxidants that can counteract ROS are ubiquitously present in a healthy human diet, their activity is limited by chemical degradation, poor bioavailability, reduced distribution to the CNS, and sub-pharmacological doses."
To overcome these limitations, Prof. Gabizon relates, she and her research team created GranaGard. "In addition to its protective role in subjects at risk of developing neurodegenerative conditions," she says, "GranaGard is expected to be effective for general neurological well-being for the larger public."  
Company spokespeople explain that the PSO submicron droplets have the advantage that the nanoformulation may avoid the first passage of the oil through the liver, thereby enhancing the availability of the droplets to other organs such as the CNS where it is then able to enter the brain and protect membrane lipids from ROS attacks that occur as a result of both every-day efforts and pathological events.
Granalix BioTechnologies focuses on developing science-based novel formulations of natural antioxidants that can be used to prevent and treat neurodegenerative conditions. The Company was established in 2014 by Prof. Gabizon and Prof. Shlomo Magdassi of the Casali Center for Applied Chemistry, the Institute of Chemistry, and the Center for Nanoscience and Nanotechnology at the Hebrew University. It is a spinoff of the Hebrew University's technology transfer company, Yissum, and Hadasit, Hadassah's technology transfer Company.