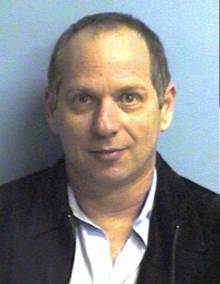 Thirteen-year-old Adin had open-heart surgery at Hadassah Hospital-Ein Kerem to replace his pulmonary valve. Read an excerpt from his grandmother's description of the family's quality experience.
"In the regular pediatric wing, where Adin spent the night before surgery and returned after he left the Pediatric Intensive Care Unit, there is a cot for a parent next to each bed. Right outside the PICU, there are cubicles for parents. Although parents cannot spend the night in the unit itself, they can be quickly summoned–as his mother, Sara, was when Adin woke up every two hours the first night.
Adin is proud of the fact that his surgeon, Dr. Eldad Erez, is head of congenital heart surgery in Hadassah's Department of Cardiothoracic Surgery. At his first meeting with Dr. Erez, Adin had a very long list of questions, which the doctor answered patiently and honestly–even when Adin asked, 'Could I die?' The doctor acknowledged that death was a possibility, but then added, 'Your chances of getting hit by a truck are greater than your chance of dying in surgery.'
Adin left the office trusting that he was in good hands. Sara tells me that Dr. Erez is considered 'the best cardiac surgeon in Israel,' which certainly means he's one of the best in the world.
A resident doctor in the PICU told our son and daughter-in-law that after Dr. Erez joined the staff at Hadassah in 2010, the normal stay in the PICU for heart surgery patients dropped from several weeks to a couple of days. Indeed, the day after surgery, one of Adin's sisters emailed us saying, 'He is doing really well!! They took off most of the wires in the PICU and tomorrow he will be transferred to the normal children's wing. By Sunday, hopefully, he will be out of the hospital.'  (Sure enough, Adin left the PICU on Thursday and the hospital on Sunday.)
Sara also related that the cardiac unit has a full-time ex-PICU nurse whose main job is to follow parents around–explaining, introducing, answering, and reassuring. Her last name, appropriately enough, is Rachman, which translates to "merciful." Sara says she appears everywhere, all the time.
Sunday morning Adin's cardiac surgeon said that he had come on Shabbat, but was told that Adin had been nowhere to be found for most of the day. Sara and Steve explained that Adin had been with his father for hours Shabbat morning and again Shabbat afternoon, exploring every underground crevice of this labyrinthine hospital. Dr. Erez commented that this level of activity was unusual four days following open-heart surgery –but that it was great!
Adin was on target to go back to school three weeks after the surgery."