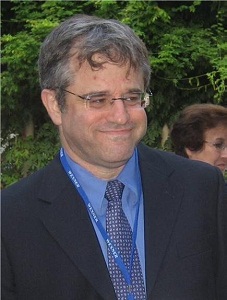 In a series of experiments, Dr. Ronen Beeri, Director of the Cardiovascular Research Center at the Hadassah Medical Center, and Dr. Robert Levine, Senior Physician at Massachusetts General Hospital in Boston, have demonstrated that mitral regurgitation augments the remodeling process occurring after a myocardial infarction which, in turn, exacerbates further heart failure.
They have also discovered that repairing the mitral regurgitation early enough may reverse these deleterious processes, while delayed repair may not. The two physicians have now begun to explore the cellular processes which cause the individual cells to fail.
In what may hold promise for the future, they have utilized gene therapy techniques in a sheep model of heart failure to implant a gene for the Sarcoplasmic reticulum Ca (+2)-ATPase ( SERCA2a), which controls a key process in the cell's calcium signaling. The sheep which underwent gene therapy had upregulated levels of SERCA2a, which led to better function and lesser remodeling. They exhibited improved contractility, smaller heart volumes, and activation of cellular pathways that lead to better heart compensation.