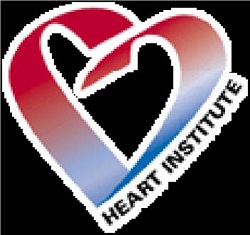 As members of an international consortium of leading scientists studying the heart's mitral valve, Hadassah Medical Center cardiologists invited their colleagues to meet in Jerusalem for a first International Heart Valve Summit of the Israel Heart Society.
The consortium, under the aegis of the LeDucq Foundation, was founded by French Entrepreneur Jean LeDucq and his wife Sylviane, with the mission of bringing together international experts to combat cardiovascular and neurovascular disease.
Over 200 cardiologists and many cardiac paraprofessionals attended the meeting. The speakers included Dr. Hal Dietz from Baltimore's Johns Hopkins Hospital, who discovered the manner in which the gene for Marfan Syndrome, a connective tissue disorder, leads to disease, resulting in a revolution in the treatment of the syndrome; Dr. Alain Carpentier, a pioneer in catheter-based aortic valve replacement, Adjunct Professor of Cardiothoracic Surgery at Mount Sinai Hospital in New York, and Professor of Cardiovascular Surgery at Hopital Européen Georges Pompidou in Paris; and Dr. Robert Levine, Senior Physician, Massachusetts General Hospital, Boston, who gave a presentation on the biology of the mitral leaflet (the flaps of the valve).
Prof. Chaim Lotan, head of Hadassah's Heart Institute, shared his work on the biological mechanisms that lead to valve calcification and dysfunction.   As a direct result of the meeting, Hadassah began a collaborative research project involving a Muslim Arab family whose members have a genetic form of early onset malignant valve calcification, which leads to early death. Prof. Lotan relates that "we plan in the very near future to clone the genetic mutation and, potentially, find a cure."   Prof. Lotan adds: "By forging scientific alliances that transcend national borders and promoting the education of young researchers who thrive in an international context, we hope to be able to promote innovative research, an efficient use of research resources, and the development of long-term collaborative relationships that will allow us to continue to meet the challenges of cardiovascular disease in the future."