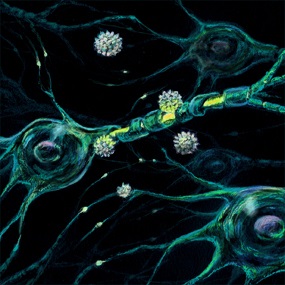 The 2013 Hadassah Annual Conference for Multiple Sclerosis (MS) was held on November 17, 2013 at Hadassah Ein Kerem. Doctors at Hadassah Hospital Ein Kerem and other caregivers discussed topics of concern to patients with MS and their families. The conference was run by the "Center for Multiple Sclerosis", and was open to patients and their families as well as professionals and specialists in this field.
Professor Tamir Ben Hur, Director of the Department of Neurology welcomed the guests. Professor Dimitri Karussis, Director of the Center for Multiple Sclerosis, Professor Adi Vaknin – Dambinsky and Dr. Pedro Panniota discussed the latest innovations and developments in the treatment of disease, including new drugs, research and clinical trials using stem cells.
Dr. Ami Werber spoke about the treatments available to deal with spasticity in patients with MS, including Baclosal and medical cannabis.
Yarden Levi, a rehabilitation psychologist focused on the psychological aspects of the fight against the disease, and Molly Levi, rehabilitation specialist at the National Insurance Institute, gave a presentation on the topic of vocational rehabilitation for MS patients.