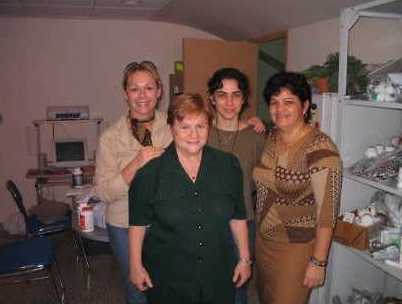 On July 2nd, 2015, Hadassah Cuba held a meeting to honor the memory of Hadassah International founder Bernice Tannenbaum.
Hadassah Cuba President Dr. Rosa Behar showed the group a photo of her together with Mrs. Tannenbaum taken at a Hadassah International Conference several years ago.
Dr. Behar updated the attendees on the wonderful work being done at the Hadassah Hospital. She then gave a talk about Probiotics, and the importance of this medicine in Gastroenterology.
For many years, Hadassah Cuba has maintained a pharmacy that receives donations of medicines from overseas and distributes them in Cuba. With the embargo, there has always been a shortage of medicines in Cuba.