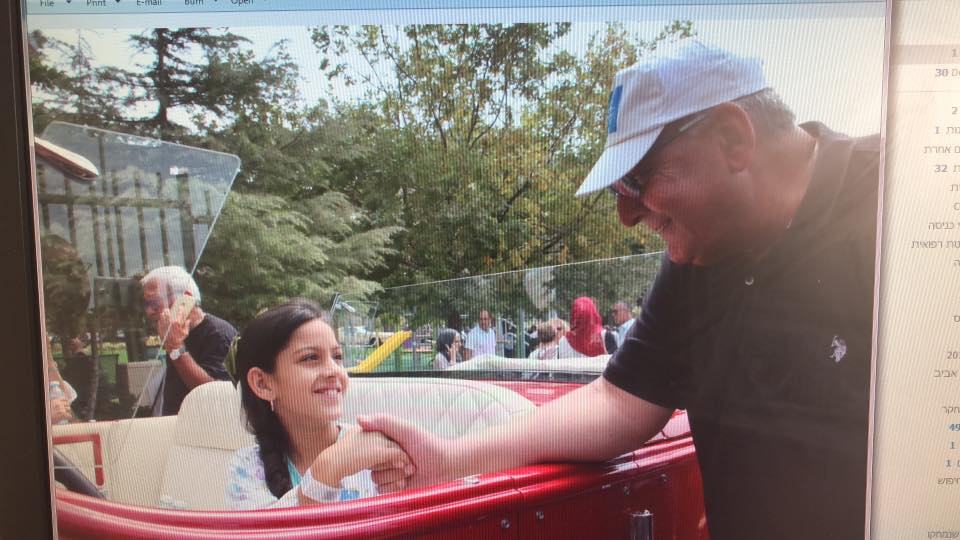 Providing a respite from medical treatment during this holiday season, a collection of antique cars suddenly appeared on the lawns of Hadassah Hospital Ein Kerem, and the hospitalized children and their families got to take a close look.
Director General Prof. Zeev Rothstein and his friend, Moshe Levy, owner of the car collection, organized the event, which featured such elegant and rare cars as Rolls Royce, Cadillac, Mercedes, Lincoln, Duisenberg, and Jaguar. The children were invited to sit inside the cars, honk, and take pictures. They also received gifts, given out directly from the trunk of the front car.
Mr. Levy is the recipient of the Israel Medal of Honor for his actions during the Yom Kippur War when, despite losing his hand during a difficult battle, he threw a grenade that eliminated enemy Egyptian forces and saved many lives. Despite his own serious injury, Mr. Levy continued to help evacuate the wounded.
"We came to wish the children a happy new year, and we will come again next Rosh Hashanah," said Prof. Rotstein. "The children are all welcome to join us then, when they are completely healthy."