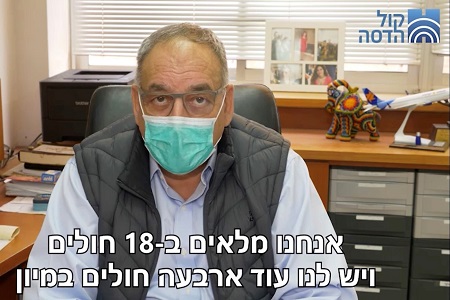 Hadassah Medical Organization Director-General Prof. Zeev Rotstein has quarantined himself after meeting with Health Minister Yaakov Litzman, who since tested positive for COVID-19.
Like all Hadassah staff, Rotstein is being tested for the coronavirus every five days. He got the all-clear on March 30. A day later he had a working meeting with Litzman. Soon afterwards, Litzman, as well as his wife, developed COVID-19.
"We stayed two meters apart and didn't 'shake elbows'," Rotstein said. "However, I decided it was best to quarantine myself."
Rotstein, who will be tested again on April 6, noted, "Because of these repeated tests, we at Hadassah can quickly identify who can safely return to work."
Rotstein continues to manage the Hadassah hospitals from home.