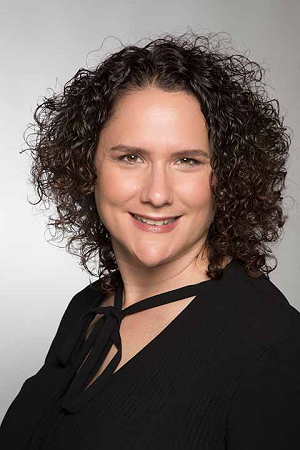 Dr. Tamar Elram, director of Hadassah Hospital Mount Scopus since 2017, has been named one of the 50 most influential women in key positions in Israel by Lady Globes.
Lady Globes, a monthly Israeli magazine devoted to women, chose Dr. Elram because she heads a 300-bed hospital with 1200 employees and is currently leading a five-year plan to dramatically increase its cap to 800 beds to meet the growing demand for hospital services in Jerusalem. Under her leadership, new maternity and cardiac catheterization units have already opened, with a new emergency room scheduled to open soon.
A graduate of the Hadassah-Hebrew University School of Medicine, with a master's degree in medical administration from Harvard University, Dr. Elram has taken on the mission to improve the infrastructure at Hadassah Mt. Scopus and to shift its standing from a secondary medical facility to the first-rate one on par with Hadassah Hospital Ein Kerem.
Under her directorship, Hadassah Mt. Scopus has experienced an increase of about 30 percent in the number of births in the last six months. In addition, thanks to the new catheterization unit, 70 heart attack patients have been treated at the hospital every month since February. Before that time, cardiac patients had to be taken to Hadassah Ein Kerem.
Dr. Elram, a 47-year-old mother of five children, explained to Lady Globes how she balances her life with so much on her plate. "Unless I absolutely have to," she says, "I don't answer phone calls or e-mails from work once I get home. If I'm on a work call while driving home, I'll sit for even 20 minutes in my car to finish the conversation before I walk into my house. When you separate your work life from your home life, you can be fully present in both."
Explaining her approach as a senior manager, Dr. Elram says, "My rule is to remain the same person I was." While she emphasizes the importance of creating orderly thinking processes for yourself, she also notes that it is important to stay alert to dangerous developments and, in general, stay on top of things. "I make sure I am copied on every email concerning something I asked someone to do," she relates. That is how she ensures that the request is carried through.
Dr. Elram recalls that on her first day at work, she was given two tips by a former director of Israel's Ministry of Health: don't be afraid to take responsibility and be a good friend to your assistants. Viewing herself as responsible for everything in the hospital and obliged to solve problems quickly, Dr. Elram is very conscious of the need to be both professional and pleasant—whether it is with the man who passes out newspapers or a department head. In fact, she says, "51 percent of being professional as a physician is to be pleasant." While the term personalized medicine usually refers to medical decisions, for Dr. Elram it also means seeing who is sitting across from you and truly communicating with that individual. "I still work one day a week as a gynecologist," she relates, "and I have a personalized dialogue with each patient. This informs my work as the director of the hospital."
Reflecting on what she has learned as an administrator, Dr. Elram says, "Mature management doesn't involve emotions. Frustration and anger aren't good tools. I try to pass on this message from the top. It's not that we don't have emotions, but I work at making non-emotional decisions." At the same time, Dr. Elram believes that "a successful woman brings her womanly approach into the workplace because those qualities make her a better manager, qualities such as emotional intelligence, the ability to combine activities, assertiveness with a high level of sensitivity, decision making under pressure, and the ability to grasp who your employees are and maximize their abilities for success."
She adds, "Parenting teaches you to take everything in proportion. I couldn't imagine my life without it."