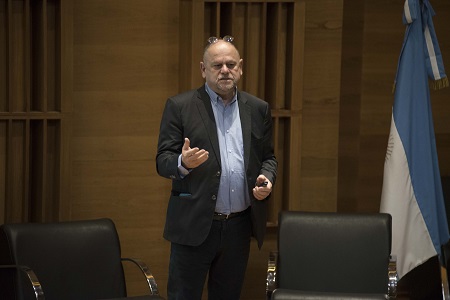 Israel has triumphed over COVID-19, and it is likely that the country is witnessing herd immunity, Prof. Dror Mevorach, head of Internal Medicine at the Hadassah Medical Organization, told The Times of Israel. But, he cautioned, new variants can still emerge that challenge the current vaccine's effectiveness.
While the COVID-19 pandemic caused a serious health crisis in Israel, with 839,475 cases and 6,412 deaths in a country of just over nine million people, Israel now has only a handful of new cases daily. All restrictions on daily life have been lifted. "The timing is right for the change," said Prof. Mevorach.
According to Prof.  Mevorach, in January there were 200 patients with COVID-19 at Hadassah Hospital Ein Kerem at one time. "We didn't know for sure that the vaccine would prove so effective, which meant we were managing the situation without knowing that it would ease."
Prof. Mevorach emphasized, "We need to remember that while there aren't really cases in Israel, the world is still under attack from the coronavirus. I came back from South America two weeks ago, where there are lots of cases. With some colleagues from Hadassah, I gave help to the Argentinian government to try to overcome the spread. Even in Europe, coronavirus is not  over."
Despite the presence of the pandemic in many countries and the potential for new variants to emerge, Prof. Mevorach remains optimistic, given the fact that the SARS virus disappeared. "With COVID-19 there is this possibility, and there is the possibility of herd immunity internationally," he said. "I think we will remain protected by vaccines for longer than predicted. Actually, I'm not sure we will be needing a booster anytime soon."
Read the full interview in The Times of Israel.