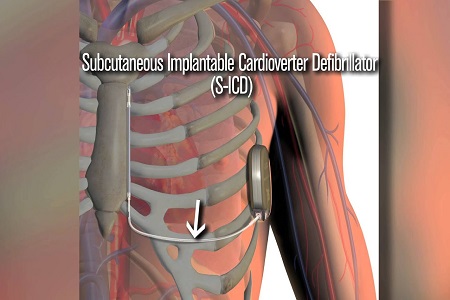 The Mashasha family, from the Beit Hanina neighborhood of Jerusalem, awoke early on Sunday morning, May 24. They were celebrating Eid al-Fitr, the holiday that ends the month of Ramadan, and looking forward to eating the traditional breakfast of vermicelli and dates.
Suddenly, they heard a crash coming from their daughter Donia's room. The 17-year-old was lying unconscious on the floor. Her face was blue. Her brothers, who had learned first aid in school, couldn't find a pulse.
Dad Ziad made a quick decision. It would be faster to drive Donia to Hadassah Hospital Mount Scopus three miles away than to wait for an ambulance.
There was no traffic early in the morning. Her brothers gave her CPR all the way to the hospital. Still, with horror, they saw that she was not breathing.
At the hospital, a dozen doctors and nurses worked for more than half an hour to revive her. Finally, Donia's heart began beating steadily.
"The doctors and other medical personnel fought like lions," said Mashasha. "I can't describe our feelings when her heartbeat once again. They saved my precious girl. They brought her back to life."
Doctors Gil Dagan, Momen Abbasi, and Akiva Brin led the fight for Donia's life.
"As soon as we revived her, we sent her for comprehensive tests to ascertain the cause," says Dr. Dagan, a cardiologist at Hadassah Mount Scopus. "We also put her through a cooling process designed to prevent or minimize brain damage by reducing brain activity and giving it time to heal."
A day later, she woke up. Two days later, she could breathe unaided and communicate with her grateful parents and brothers. During her recovery, doctors installed an S-ICD subcutaneous defibrillator that provides protection from sudden cardiac arrest. If it detects heart issues, it emits an electric shock to minimize the risk of heart failure. Ten days after her admittance, she left the hospital having suffered no neurological damage.
Donia had no warning of heart disease. She was a star athlete who worked out regularly and played soccer.
"Being an athlete really helped in her recovery," says Dr. Dagan. He praised Donia's family and her brothers for administrating CPR, which helped prevent brain damage.
The praise is mutual. "Now, when we see our daughter on her own two feet, we know it's because of the professional treatment she received," says Mashasha. "I thank all the staff and particularly Dr. Dagan, who was there for us every inch of the way."