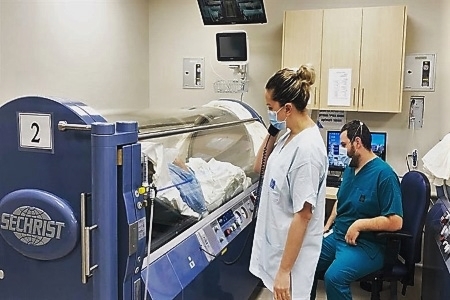 When Jerusalem's mid-winter temperatures dropped, a family fired up a charcoal grill to warm their living room. They awoke a few hours later to thick smoke and severe dizziness, chest pain, and intermittent loss of consciousness.
Rushed to the emergency room at Hadassah Hospital Mount Scopus, the mom, dad, and daughter were found to be suffering from carbon monoxide poisoning. They all required oxygen treatment, and two of them were transferred to Hadassah Hospital Ein Kerem, where they were placed in a hyperbaric chamber.
"It's important that the public knows that heating a home with a charcoal barbecue can cause carbon monoxide poisoning," says Hadassah Mount Scopus Emergency Room Director Dr. Shaden Salameh-Youssef.
Read the full story on Arutz Sheva Israel National News.