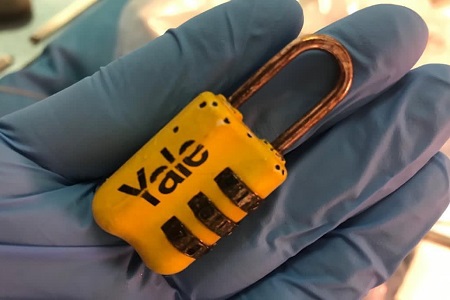 Without resorting to surgery, Hadassah Hospital Ein Kerem gastroenterologists removed a padlock from 6-year-old Tommy's stomach.
Dr. Zev Davidovics noted that there were three treatment options. "The first, more conservative approach," he explained, "is to let the object exit naturally. The second is endoscopy and the third is surgery."  He and his team chose endoscopy. "We knew that if we didn't get the padlock out, it could tear Tommy's stomach and cause tremendous damage," Dr. Davidovics said.
Inserting a thread through the child's mouth, they knotted it around the padlock and pulled it out. " Real the full story in The Jerusalem Post.
The link: https://m.jpost.com/israel-news/padlock-expertly-removed-from-six-year-olds-stomach-without-surgery-648840