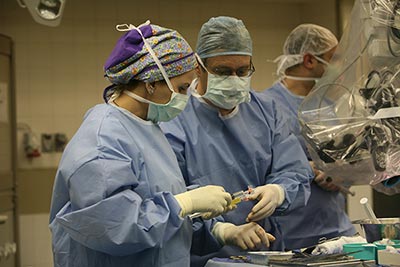 Researchers at the Hadassah Medical Center, Ben-Gurion University of the Negev, and Cincinnati (Ohio) Children's Hospital Medical Center have collaboratively developed software that predicts impending episodes of blood pressure instability in intensive care patients.
While the software, called ViralMiner, monitors vital signs in real time, it applies algorithms to predict such dangerous conditions as hemorrhagic shock potentially up to several hours before symptoms first appear on currently available monitoring systems. In doing so, VitalMiner provides a critical window for clinical intervention, when time is of the essence.
Read the full story in The Times of Israel.
https://www.timesofisrael.com/israel-us-researchers-develop-software-that-predicts-blood-pressure-instability/