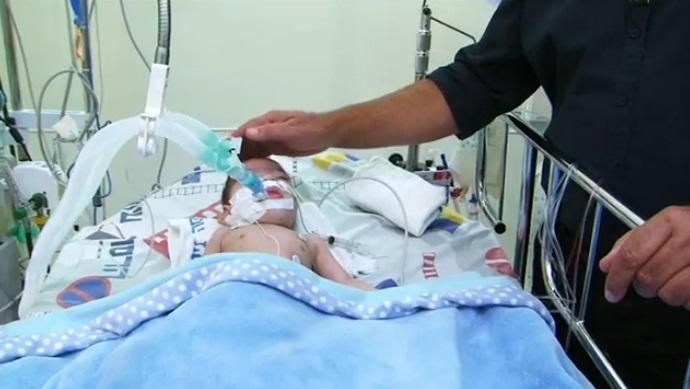 The following announcement went out to the Mount Sinai community in Mexico City:
Once again, Mount Sinai and Keren Hayesod have joined efforts to form an alliance to make an impact in Israel by adopting a new project: the Pediatric Intensive Care Unit (PICU) in the Hadassah Hospital in Jerusalem.
The PICU is the main center for post-surgical medical care and intensive care for babies, children and youth throughout the area of Jerusalem, and also serves children from other parts of Israel and other countries.
Due to the vital needs of the patients, two new departments will be opened: Pediatric Neurosurgery and Pediatric Cardiology.
Unfortunately, the needs and demands that are an integral part of caring for the children have grown. These departments will run 24 hours a day, every day of the year.
Thanks to the support and generosity of the whole community, Mount Sinai will add the PICU to our projects in Israel. We invite you to learn about this new great project and to become involved. As always, the hope is that all members of our community will participate.
Being part of this new challenge, which would provide specialized care to Children, ennobles us as a community. In addition, it is a great Mitzva, since what we ask of God it is that all children are healthy and strong. Do not forget that one of the important values of Judaism is the importance of life. "Saving one life is like saving the whole world lives," says the Talmud. If the life that is being saved is that of a baby, the merit is even greater, as he or she has their whole life ahead of them.
We invite you to join this noble project.