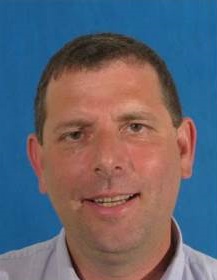 National Women's Health Week (May 10 – 16) Promotes Increased Awareness about Screening for Breast & Ovarian Cancer
"A positive BRCA test does not mean a leap to surgery…" – ANGELINA JOLIE, NY TIMES 03/24/15
NEW YORK, May 11, 2015 /PRNewswire-USNewswire/ — Dr. Asher Salmon, Oncologist & Deputy Director, Hadassah Hospital Ein Kerem, Jerusalem publicly renounces universal BRCA testing for women starting at age 30. His comment is in response to a new home testing kit endorsed by Genetics Researcher Dr. Marie-Claire King of the University of Washington and Color Genomics (NY Times, 4/21/15).  Salmon maintains that the results of BRCA testing alone, without genetic counseling and extensive analysis of family history, do not provide women with the complete picture needed to make an intelligent decision regarding treatment.
According to Dr. Salmon, who also holds a PhD in molecular biology, "30% of women tested will have a gene alteration for which we don't know the significance, whether it is dangerous or benign, leaving women in a state of uncertainly as to whether they are at risk or not.  By the same token, testing negative for BRCA mutation does not mean a woman is risk-free for breast cancer and can skip regular mammograms or breast exams. She also needs to continue to take care of herself and choose a healthy lifestyle."
Hadassah Medical Organization (HMO) in Jerusalem has done extensive research with the BRCA gene mutations that significantly increase a woman's risk of developing breast cancer. The Hadassah Medical Organization discovered Ashkenazi Jewish women have 10 times the frequency of BRCA mutations than non-Ashkenazi women. Approximately one out of every 40 individuals of Ashkenazi Jewish ancestry have a mutation in the BRCA1 or BRCA2 gene, as compared to one out of every 800 members of the general population, according to The Center for Disease Control.
In 2013, Israeli researchers, led by Dr. Salmon, developed Gene Expression Profiling, a blood test that predicts the presence of harmful BRCA1 and BRCA2 mutations in otherwise healthy women. Women with a mutation in their BRCA1 or BRCA2 gene have an increased risk for developing breast or ovarian cancer. For many of those at risk, the disease may begin at an early age.
As Angelina Jolie noted in a 3/24/15 NY Times Op-Ed piece regarding her surgery, "I did not do this solely because I carry a BRCA1 gene mutation, and I want other women to hear this. A positive BRCA does not mean a leap to surgery.  In my case…surgery to remove my tubes and ovaries was the best option. On top of the BRCA gene, three women in my family have died of cancer."
Dr. Salmon emphasizes: "Women with a family history of breast cancer should be tested–maybe as early as age 25–but the majority of women never have to be tested. We shouldn't be practicing one-size-fits-all medicine, but rather medicine with appropriate protocols, guidelines and individualized treatment based on patients' personal histories."
Hadassah, the Women's Zionist Organization of America ( HWZOA) National President Marcie Natan, a breast cancer survivor who tested negative for the BRCA gene, notes: "HWZOA has always been in the vanguard of empowering women with knowledge and information to be proactive regarding their health and wellness. National Women's Health Week (May 10 – 16) is an ideal opportunity to focus on your own health and choose a healthy lifestyle."