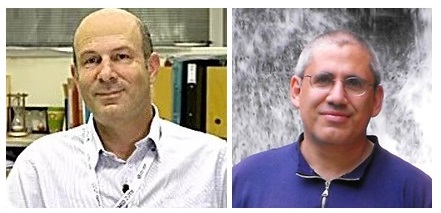 In a first-of-its-kind treatment in Israel, Hadassah Medical Organization infectious disease specialist Dr. Ran Nir-Paz, working with the head of the "phage therapy" laboratory at Hebrew University, Dr. Ronen Hazan, used a combination of bacteriophages and antibiotics to save the leg of an accident victim who had developed a serious drug-resistant infection in his injured leg. Bacteriophages are viruses that can target and kill a range of bacteria without disrupting the host's normal microorganisms.
This case contributes to the expanding knowledge of phage therapy, in which bacterial viruses (phages) are used to treat resistant infections.
For more on this story click here.