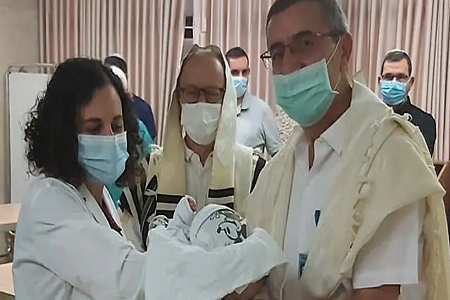 When Hadassah Hospital Ein Kerem staff members realized that a first-time mother did not have the means to organize a brit mila (circumcision celebration) following the birth of her son, they organized one for her.
The mother was dealing with medical complications from the birth and had to stay in the hospital for an extended period of time. "Everyone who heard about it wanted to join in and help," related maternity head nurse Nechama Elbilia. "The story touched everyone."
Read the full article in The Jerusalem Post.