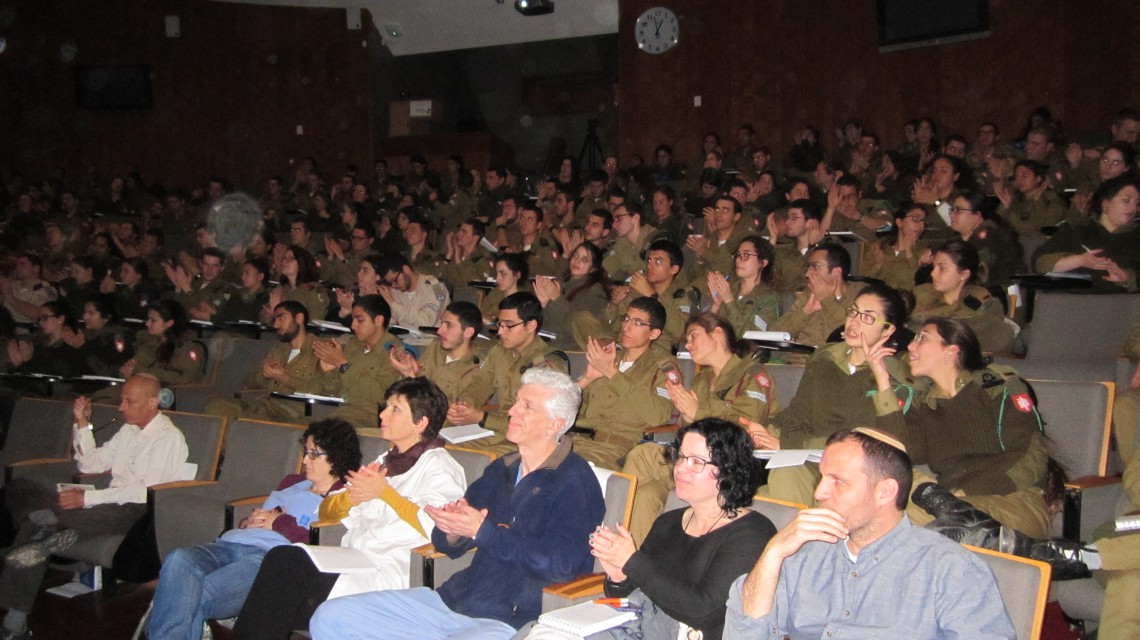 Last week, Hadassah Medical Center staff had the unusual opportunity of hosting instructors from the Israel Defense Forces (IDF) Medical Corps for a professional development conference on various subspecialties relating to trauma injury and treatment.
"We feel that medics should receive their first exposure to shock trauma injuries in a controlled hospital setting before experiencing it firsthand on the battle field," relates Dr. Assaf Kedar, a senior surgeon in Hadassah's Shock Trauma Unit.
Members of the Medical Corps' Bahad 10 Training Facility, the instructors are responsible for medical courses within the base, attended by medics, soldiers in officers' training, paramedics, physicians, and reservists.
Following opening remarks from Prof. Yoram Weiss, Director of Hadassah Hospital- Ein Kerem, and Col. Yaakov Mendelovich, Head Officer of the IDF Medical Corps Training Facility, the instructors heard lectures from Hadassah's leading shock trauma physicians. The presentations included "Dilemmas in Treatment of Shock Trauma Patients Injured in Battle–from Injury to Discharge" by Dr. Bala Mikosh, head of Hadassah's Shock Trauma Unit; "Vascular injuries" by Dr. Yaacov Samet, Senior Vascular Surgeon; "Chest Trauma" by Prof. Uzi Izhar, Director of the General Thoracic Surgery Unit; "'Abdomen Trauma" by Dr. Yonatan Demma of the Department of General Surgery; "Orthopedic Trauma" by Yoram Weil, Senior Orthopedic Trauma Surgeon; "Neurosurgical Trauma" by Dr. Guy Rosenthal, head of Trauma and the Intensive Care Unit in the Department of Neurosurgery; "Wounded on the Battlefield' by Dr. Assaf Kedar; "Burn Trauma" by Dr. Tomer Tzur, head of the Burns Unit in the Department of Plastic Surgery; "Pediatric Trauma" by Dr. Dan Arbel, Pediatric Surgeon; and "General and Clinical Anatomy" by Senior Lecturer Dr. Avi Caspi.
A main component of the conference was to convey to the instructors that initial treatment in the field affects subsequent treatment and the overall outcome for the patient. The seminar is the first step in upgrading the training of the Medical Corps' instructors, who will return to Hadassah for follow-up clinical training, during which they will shadow shock trauma physicians.
"We were very impressed with the instructors' high level of professionalism and were extremely pleased with the conference," Dr. Kedar related.