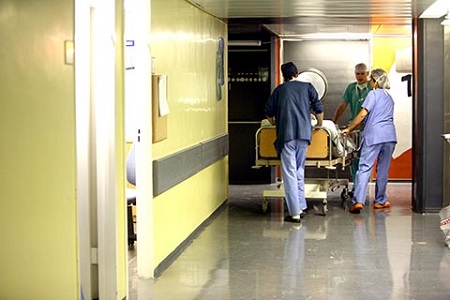 In anticipation of an increase in coronavirus patients in the coming weeks, Hadassah Hospital Ein Kerem has moved in-patient departments around to make room for an additional coronavirus unit.
Dermatology is now sharing space with Ophthalmology on the 4th floor of the old long building.
Surgery A and Vascular Surgery are now together on the 13th floor of the Sarah Wetsman Davidson Hospital Tower.
Internal Medicine D has moved from the 7th floor of the Round Building to the 6th floor of the Wetsman Davidson Tower, where Surgery A had been located.