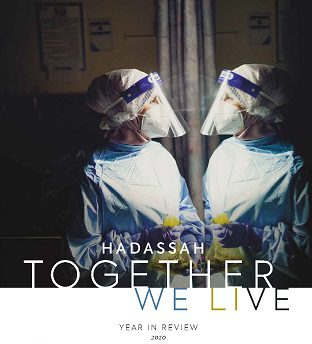 Dear Friends,
We are pleased to share with you Hadassah International's second Annual Report/Year In Review, available in digital format, entitled "Hadassah International – Together We Live".
You may view the report by clicking on the above link and browsing through the report in a flippable version, or downloading by clicking HERE.
We feel confident that all your constituents will share our pride in the accomplishments presented in this report, both by HMO and Hadassah International.
Enjoy!