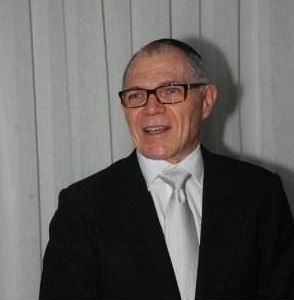 Hadassah International has voiced concern and support for the safety of the people of Israel. Moishe Sandler, Hadassah International President, released the following statement:
At times of unrest in Israel, Hadassah International supports the people of Israel and affirms its support for peace and security in the Middle East. We assert our unwavering support for Israel's sovereignty and security and renew our calls for the Palestinian Authority to comply with their commitments and denounce these attacks.
The country and the people of Israel need our help, support and prayers at this critical moment.
Hadassah is doing everything we can as we now focus much of our resources – in Israel and across the globe – to meet their necessities. With one of the most renowned trauma centers worldwide, Hadassah Medical Organization (HMO) is prepared and waiting to serve the medical needs of all patients – Jewish or otherwise – and to do its part to provide a place of peace, healing and safety, at a time of grave concern.
Our priorities at this moment are providing unparalleled medical care for those in need, as well as protecting HMO staff and patients. We will do whatever we can to bring a sense of calm to our family in Israel.
May we all know only peace in the coming weeks.