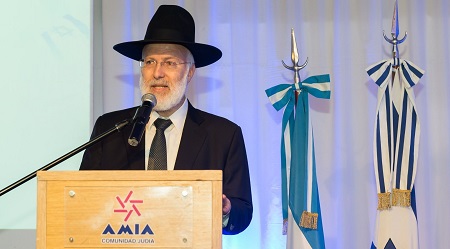 Hadassah International extends its sympathy to the Jewish community of Argentina after the deliberate brutal attack on Chief Rabbi Gabriel Davidovich in his home in Buenos Aires on Tuesday.
Whether this attack was a targeted hate crime or simply a barbaric criminal act against a leader of the Jewish community, we hope that the perpetrators will be brought to justice.
Hadassah International strongly condemns attacks of this kind, where ever they occur in the world. Hadassah believes that coexistence and tolerance are the foundation of building bridges to peace.
We stand strong with Hadassah Argentina in this difficult time as they strive to bring healing to the people of Argentina.
We are with you.
Robert Dorfman                                  Melissa Kaplan
President, Hadassah International      Executive Director, Hadassah International