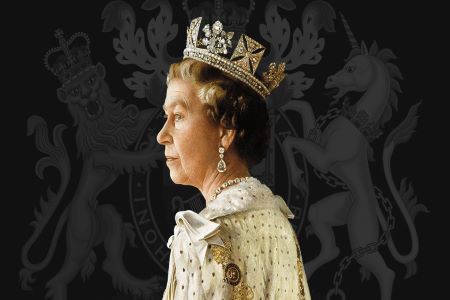 It is with great sadness that Hadassah International communities around the world join the people of the United Kingdom, the Realms and the Commonwealth countries, and countless people around the globe in mourning the loss of Her Majesty Queen Elizabeth II Z"l.
Throughout her life, she personified duty: duty to her family, the duty to her country, and duty to the world. From an unimaginably young age, Her Majesty united the United Kingdom and Commonwealth countries, holding together societies that faced immense and rapid changes. She provided the world with an example of the utter dedication that was loved and respected by everyone.
Her Majesties' speech broadcasted on the radio from Cape Town on the occasion of her 21st birthday on April 21, 1947, perfectly introduced the character and dedication of the future sovereign:
"I declare before you all that my whole life, whether it be long or short, shall be devoted to your service and the service of our great imperial family to which we all belong."
She lived up to this commitment throughout her long reign. No other person in our lifetime has exhibited a such steadfast commitment to their community, country, tradition, and the world.
Our thoughts at this time are with His Majesty King Charles III and the members of The Royal Family in their personal loss, and all the people from around the world who are mourning her passing.
May her memory be forever a blessing!
Picture source: The Royal family