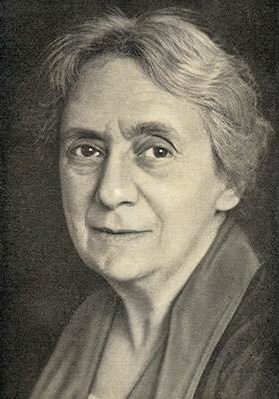 If you want to understand the influence of Hadassah on Israel's health care system, walk the corridors of any Israeli hospital and ask staff where they trained. You can do the same in many Palestinian hospitals as well. The imprint of Hadassah is everywhere, even in places where the words 'Israel' or 'human rights' are taboo.
From very early on I understood that Hadassah Hospital was a fundamental part of the social fabric of Jerusalem and Israel.
Only now do I fully realize the extent to which that statement is true and most specifically do I understand why.
Hadassah was born at the turn of last century with a unique pedigree. At a time when people living in Palestine expected little from their central government or municipal authorities, Henrietta Szold, the NY-based founder of the Hadassah Women's Zionist Organization (HWZOA), set about creating 'facts' that were breathtaking in the degree to which respect for human rights was embedded in its delivery of health care.
In all likelihood, the founder of Hadassah had no idea how significant her work would become. She was driven less by history than by relieving the daily struggle of people who lived in a land that was promised to the Jewish People but seemingly abandoned by most of them.
The few who lived in this outpost of the Ottoman Empire, Jews and Arabs, had to be self-sufficient in most things, including their welfare. That was unacceptable to Szold who set about establishing a westernized system of health care which was person-centered and oblivious to gender, race, religion, politics or income.
The challenges were immense. Apathy on the part of the governing authorities, lack of infrastructure, language barriers for the nurses who travelled from the US to realize the vision of Szold and her Hadassah women, and the ever-present need for more funding, all conspired to circumvent the desire to bring dignity to the people and a level of health care that was previously unthinkable.
But Szold's mission prevailed and it became the foundation for Hadassah, a model of health care that not only continues to inform the lives of Israelis and Palestinians, but whose reach and influence extends to countries and communities that have no connection to Israel or understanding of why an organization like Hadassah can flourish there.
The values of Henrietta and her colleagues were embedded in the organizational DNA of Hadassah Hospital. Those values underpinned the drive for excellence in everything that Hadassah pioneered in Palestine in the first decades of the twentieth century; the first network of healthcare clinics, the first medical school, the first school of nursing. The list of firsts goes on and on. It is inspiring and it continues to motivate me and many like-minded supporters of Hadassah.
The 'Hadassah Effect' has transformed lives. Hadassah is much more than a Hospital; yes it is Healing, Teaching and Research. But it is so much more – it is outreach within Israel and way beyond. It is communal leadership which continues to see Hadassah leading the way in so many spheres from the transformation of the way in which pediatricians interface with the community in Israel (the Goshen Project) to the training of Palestinian health personnel to address gaps in the health capacity of Palestinian communities (Project Rozana). Hadassah is about contribution in Israel and beyond.
It will continue to transform lives because organizations that are dedicated to extending Hadassah's global reach are empowered and disciplined. In Australia, our own Hadassah-focused organization is working closely with organizations and individuals who are able to draw from Hadassah's learnings and, in turn, help to inform them.
In particular, Hadassah Australia's Project Rozana, Goshen and AUSiMED, were either created with Hadassah's DNA or introduced their own into it.
Hadassah Australia has partnered with many organizations that are iconic within a larger space, including World Vision Australia, St John Ambulance Australia and the Murdoch Childrens Research Institute.
Hadassah is so much more than a hospital. Its humanitarianism and collegiate spirit was recognized in 2005 with a nomination for a Noble Peace Prize.
It takes a dream and as Henrietta Szold wrote in 1915: "Dare to Dream, and when you dream –dream big". Hadassah has been dreaming and implementing for over 100 years.
It is so much more than a Hospital.
Ron Finkel 
President of Hadassah Australia