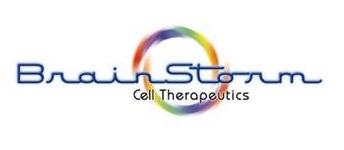 Israel's Ministry of Health has given approval for the Hadassah Medical Center and BrainStorm Cell Therapeutics Inc., the leading developer of stem cell technologies, to partner for a clinical trial of BrainStorm's stem cell treatment for Amyotrophic Lateral Sclerosis (ALS) at Hadassah.
The initial phase of the trial, which will include 24 patients, is designed to establish the safety of the treatment, known as NurOwn™. During the next year, physicians will monitor how the patients react to the re-implantation of stem cells which will be taken from their own pelvis. The study will later be expanded to assess efficacy.
Dr. Dimitrios  Karussis, Director of Hadassah's Multiple Sclerosis Center, and Prof. Tamir Ben-Hur, head of the Neurology Department, will conduct the Phase I/II clinical trial, together with Prof. Eldad Melamed of BrainStorm Cell Therapeutics. BrainStorm is the first company to receive clearance from Israel's Ministry of Health for a clinical trial of a differentiated stem cell-based therapy in Israel. "We believe that our specific differentiated stem cells derived from a patient's own bone marrow could represent a new treatment paradigm for patients with ALS and other neurological disorders," explains Chaim Lebovits, President of BrainStorm.